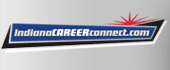 Job Information
POET

Plant Manager

in

Alexandria

,

Indiana
ABOUT POET BIOPROCESSING
Our 28 bioprocessing facilities produce over 1.9 billion gallons of ethanol, 5 million tons of Dakota Gold distillers grain animal feed and 600 million pounds of our Voila® corn oil each year. That's a lot of product! In addition we provide CO2 to the beverage industry and contribute to sustainable roadways. We also buy 650 million bushels of corn per year from local producers. It is our role at POET bioprocessing to ensure safe, efficient, and profitable operations at each facility.
JOB SUMMARY
POET Plant Management provides operational oversight to the bioprocessing facilities and constantly strives for operational excellence by optimizing and making each of our facilities as efficient as possible. Plant Managers are key leaders within POET Plant Management and are located at the bioprocessing facility. The Plant Manager works closely with the bioprocessing leadership team onsite while also partnering with remote resources to maximize operational efficiency. The Plant Manager is accountable for all plant operations and production goals at their location and will troubleshoot and identify process needs to maintain production levels.
A TYPICAL DAY
Nothing else matters without a safe environment! You will foster a culture where safety is non-negotiable.

You'll lead a team of professionals including the Plant Engineer, Operations team, Environmental, Health, and Safety functions, and depending on the specific facility's structure, Maintenance.

You'll build strong teams by recruiting, selecting, onboarding and developing team members.

Engage team in developmental experiences focused on personal development and organizational alignment

With your guidance, team members will ensure regulatory compliance at all levels (BATF, OSHA, USDA, FDA, EPA, and state organizations).

You and your team will be accountable for all plant operations and production goals.

You'll collaborate with plant leadership and other Plant Managers in the POET network to optimize plant operations and identify opportunities for continuous in-plant efficiency, throughput and yield.

Identify, justify, and execute capital improvements.

Aid in developing and presenting the plant's annual strategic plan.

Assist with budget preparation and cost control for the plant.

Partner with the Plant Engineer to communicate important metrics to key stakeholders.

Coordinate with the Maintenance Manager to provide input on the preventative maintenance plan.

Lead interdepartmental teams through the Root Cause Analysis process and drive action items.

Maintain team alignment and clarity of organizational and business goals and understand how it impacts the facility's operational direction.

Since POET focuses on teamwork and getting the job done, your skills will be put to a lot of additional uses!
CHARACTERISTICS OF A SUCCESSFUL CANDIDATE
You have a bachelor's degree, preferably in the Engineering field.

You have experience in an operating processing plant environment.

You have leadership experience in team building, career development, delegation, coaching, and performance management.

You are a champion of safety and environmental stewardship.

You develop team members by encouraging individual initiative to achieve personal and organizational goals.

You understand the value of communication.

You have the technical aptitude to learn and understand the biofuels production processes.

You strive for continuous improvement – Never Satisfied.

You have the ability to compile, analyze and interpret data.

You have experience with DCS control and PI Historian Database systems and know the basics of Microsoft Office Suite and capable of learning new programs.

You have excellent organizational, time management, and communication skills as well as the ability to adapt to change.

You are able to rally the team around POET's mission and operational goals.
To review a complete job description
POET is an Equal Opportunity Employer (EOE). Qualified applicants are considered for employment without regard to age, race, color, religion, sex, national origin, sexual orientation, disability or veteran status.
#choosebiofuels
Apply Online
Email this position to a friend
Not ready to apply yet?
Job ID2020-4143
Employment TypeRegular Full-Time
CategoryManagement
ShiftDay
Travel RequiredUp to 25%
Position Location(s)US-IN-Alexandria
FLSA StatusExempt