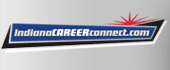 Job Information
Nestle

Cost Accountant

in

Anderson

,

Indiana
Come and join our Beverage Plant Team!Anderson is the largest of 4 Beverage Facilities in Nestle USA and produces brands like: Nesquik, Boost, Coffeemate ready-to-drink products.
Co-pilot within the Factory Leadership Team (vision, organization, practices, initiatives/projects) on a day to day basis for assigned Local Committee. Provide financial leadership by supplying plant and corporate management accurate and timely financial data, as well as analysis and recommended actions to identify and correct inefficient operations resulting in lower operating costs. Ensure sound costing in adherence to financial legal requirements and NAS. Ensure compliance of factory with Nestle regulations and best practices through leading the compliance network in the factory.
PRIMARY RESPONSIBILITIES:
Challenge assumptions in seeking cost improvements in factory. Seek for and support cost improvement opportunities, be an active contributor to improvement projects and initiatives validate and review proposed savings. Utilize NCE and Lean tools to improve processes and results.

Partner with Engineering to manage costs and monitor capitalization. Research capitalization discrepancies and delays. Ensure budget integrity. Perform fixed asset cycle counts.

Compile reporting of actuals (including organizing and overseeing timeliness and accuracy of period-end close, and promoting ownership of data at source); and develop dynamic forecasts for the factory; ensure transparency of this process; follow up and monitoring of progress to close gaps, ensuring Nestle financial policies, Accounting Standards and Costing Standards are followed.

Participate in business planning; prepare and coordinate the factory budget with factory management; Perform revisions or simulations if needed. Work with team members to develop new product costing in accordance with costing standards.

Work with factory compliance network and technical group compliance network to roll out best practices to team in area of Compliance. Ensure groups are completing health checks in factory as required. Track monthly GFI score. Conduct internal audits to assess audit readiness. Track compliance on open audit follow ups and ensure closure. Work with other factories to roll out periodic peer audits and focus on corporate audit trend results.
REQUIREMENTS AND MINIMUM EDUCATION LEVEL:
B.S. Degree in accounting, or other finance degree or equivalent field.
EXPERIENCE:
Communication, leadership and planning skills.

Some budgeting experience preferred.
SKILLS:
Ability to communicate to all audiences within the organization.

Aptitude with financial systems.

Strong financial modeling and analytical skills.
EOE M/F/D/V Nestle is an Equal Opportunity Employer and is looking for diversity in candidates for employment. All candidates must apply online at Nestlejobs.com
Nestle