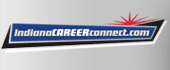 Job Information
U.S. Xpress, Inc.

Account Specialist

in

Auburn

,

Indiana
Date Posted:01 / 31 / 2020
Requisition Number:13416
City:Auburn
Shift:Weekday - Days
Shift Details:Mon-Fri 1100-2000
Full/Part Time Status:Full Time
State:IN
Account Specialist
Description:
Who we are:
Get Loads. Service Loads. Be Relentless. Armed with a team of dedicated people and powerful technology, we are revolutionizing the transportation industry by providing custom and innovative solutions to our customers that cannot be found anywhere else. As one of the nation's largest truckload carriers, we're fueled by our commitment to excellence and upholding the promises we make to both our customers and our people. When we focus our varied talents on ensuring your freight moves as efficiently and safely as possible, that's service you can count on. That's the POWER OF U.S.
We are in search of goal-oriented, driven, innovative thinkers to join our fast-paced and relentless team. As part of our Dedicated team, you'll work directly with transportation management, accounts, and drivers to meet goals for the trucks and our customers. By supporting our drivers from pickup to delivery, you'll ensure our customer commitments are executed seamlessly, every time. Are you ready to help transform an industry? Move forward with U.S.
What's in it for me:
Right Role. Right Tools. Right People. U.S. Xpress invests in our talent starting on day one. You will be provided with personal and professional development opportunities that compliment your interests and encourage you to build a career you're passionate about. Whether it is employee stock options, profit-sharing, 401K, professional development, or our competitive pay, we help prepare you for the future. Be part of an organization that values out-of-the-box thinking and rewards employees for going above and beyond. Curious about the other benefits of working with us? Check out our perks below!
What you'll do
Summary
Monitors fleet status to ensure effective communications at all times between drivers and on site terminal. Assists in providing customer service to account as well as managing driver work and performance. Monitors situations and provides feedback on issues that affect store delivery schedules or customer service issues. Sets up deliveries and is responsible for driver paperwork for deliveries.
Duties & Responsibilities
Develop and maintain strong customer relationships to allow for the greatest opportunities in generating the highest level of freight order volumes.

Analyze freight and staffing demands and plan accordingly.

Dispatch drivers to trailers and schedule loads for customer delivery.

Provide information on delivery schedules and issues; provide drivers with packet information concerning deliveries.

Unassign/reassign loads and locate equipment to prevent service failure or minimize service failure impact.

Perform data entry for account. Create, prepare, and file appropriate reports.

Ensure the trailer number and pro # in the database match; confirm that tractor and trailer numbers match by reviewing equipment numbers against system data.

Schedule, manage, and communicate with vendors about inbound freight and pick up/delivery times.

Monitor in-transit deliveries for breakdown or other issues that may effect on time delivery; keep customer constantly advised and updated.

Answer phone calls concerning deliveries, freight, pick-ups, or other issues affecting the customers or the drivers.

Review and update all driver's projected time of arrival.

Perform other duties as assigned.
Qualifications
Education
Any combination of education and experience equivalent to a high school diploma.
Experience
Minimum of 1-2 years field operational experience or related management experience required.
Skills/Certifications
Superior analytical, communication, and interpersonal skills.

Strong problem solving and innovative thinking skills.

Extreme patience dealing with explosive situations; strong follow procedures.

Comprehensive knowledge of DOT regulations impacting daily operations.

Proficiency in MS Word and Excel.
Work Environment:this job operates in a normal professional office environment and routinely uses standard office equipment such as computers, phones, photocopiers and fax machines, and filing cabinets.
Physical Requirements:while performing the duties of this job the employee is regularly required to talk or hear; frequently stands, walks, uses hands to finger, handle or feel; and reaches with hands and arms.
HR06 /Non-Exempt