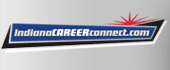 Job Information
PNC

Bus Analysis Spec Sr (technical sales) Tempus

in

Auburn

,

Indiana
Job Profile
Position Overview Founded in 1987, Tempus Technologies is the expert leader of secure payments at the point of interaction. We're committed to developing exceptional point-of-sale payment integration technology and software solutions to meet the growing needs of our customers' business requirements. As a leader in the industry, we recognize our employees as one of our greatest assets. Tempus is growing and our team is growing with us, allowing for unlimited possibilities for career advancement and the potential for employees to develop their own individual career paths.
As a Bus Analysis Spec Sr (technical sales) within PNC's Tempus Technologies organization, you will be based in Auburn, IN.
Role Description
Qualify and solution potential business opportunities coming either directly to Tempus or provided by various partners.

Work closely with sales management team on solution processes and procedures for driving new business to include requirement documentation and ownership of hand off to other Tempus departments.
Responsibilities
Identify areas of new client engagement and support of technical solutioning and client business requirements.

Support Sales team with Request For Proposals (RFPs) and Requests For Information (RFIs) from partners and clients alike.

Must have the ability to understand and learn feature and functionality sets of Tempus products and services.

Support Sales team with various projects and tasks including but not limited to market research, competitive analysis, technical sales and other related tasks.

Complete and accurate documentation of solution for deals in the sales cycle so a total package can be used for pricing, CSI handoff and technical requirement validation.

Attend SOW intake to verify that the SOW is accurate based on the handoff requirements in scope

Submission, tracking, follow-up with client or other Tempus departments for all identified Level of Efforts specific to new sales opportunities for new or existing customers.

Present solutions architected to leadership on weekly Sales Scrum call for all potential clients in the sales pipe.

Ownership of customers demos and making sure that all products are ready for demo to clients and partners

Collaborate and pull in Integration or Banking Services team for complex solutions when needed

Re-engagement of solution assistances for a customer implementation once it has passed the sales cycle

Establish a method for staying current on new Tempus Products, features and solutions

Customer presentations/demos via web or onsite presentations

Travel to onsite customer presentation or partner specific meetings
Experience:
Experience in technical sales with track record selling complex enterprise solutions

Technical background with understanding and/or hands on experience in software development and web technologies
Skills:
Strong oral and written communication skills

Strong inter-department skills and collaboration on projects

Ability to manage multiple tasks accordingly

Excellent judgment and decision-making skills

Ability to creatively explain and present complex concepts in an easy to understand manner

Excellent presentation and creativity skills

Outstanding skills in organization, time management, multi-tasking, prioritization, problem solving, and self-motivation

Self-directed; takes initiative; resourceful; good problem-solving ability and follow through

Strong working knowledge of Microsoft Office and technical writing capabilities
Job Description
Provides consultation and communicates with clients and technology teams on business designs, problem solving and business analysis to support project management.

Consults on the frameworks, methodologies and processes involved in business requirements traceability for business analysis teams.

Communicates with stakeholders and technology teams on moderately complex business requirements, provides gap analysis and facilitates future business process modeling for clients.

Provides expertise and problem-solving for clients and technology teams throughout the business analysis process.

Assists in multiple business analysis project management processes through planning, quality assurance and effectiveness assessment.
PNC Employees take pride in our reputation and to continue building upon that we expect our employees to be:
Customer Focused - Knowledgeable of the values and practices that align customer needs and satisfaction as primary considerations in all business decisions and able to leverage that information in creating customized customer solutions.

Managing Risk - Assessing and effectively managing all of the risks associated with their business objectives and activities to ensure they adhere to and support PNC's Enterprise Risk Management Framework.
Competencies Analytical Thinking - Knowledge of techniques and tools that promote effective analysis and the ability to determine the root cause of organizational problems and create alternative solutions that resolve the problems in the best interest of the business.Business Process Design - Knowledge of business process design techniques that encourage a critical, fresh look at key processes and focus on optimizing organizational performance; ability to apply this knowledge appropriately to diverse situations.Consulting - Knowledge of techniques, roles, and responsibilities in providing technical or business guidance to clients, both internal and external; ability to apply this knowledge appropriately to diverse situations.Effectiveness Measurement - Ability to measure the quality and quantity of work effort for the purpose of improvement.Information Capture - Knowledge of the processes and the ability to identify, capture and document relevant business information in an auditable, organized, understandable and easily retrievable manner.Modeling: Data, Process, Events, Objects - Knowledge of and the ability to use tools and techniques for analyzing and documenting logical relationships among data, processes or events.Problem Solving - Knowledge of approaches, tools, techniques for recognizing, anticipating, and resolving organizational, operational or process problems; ability to apply this knowledge appropriately to diverse situations.Process Management - Knowledge of business process improvement tools and techniques and ability to understand, monitor, update, or enhance existing business or work processes.Project Management - Ability to plan, organize, monitor, and control projects, ensuring efficient utilization of technical and administrative resources, to achieve project objectives.Requirements Analysis - Knowledge of methods and techniques to elicit, analyze and record required business functionality and non-functionality requirements; ability to analyze these requirements to ensure the success of a system or software development project.Software Product Business Knowledge - Knowledge of and experience with the business aspects and operation of a software product; knowledge of the install base, current uses, future plans, and product vision. Work Experience Roles at this level typically require a university / college degree, with 2+ years of relevant professional experience. In lieu of a degree, a comparable combination of education and experience (including military service) may be considered. Education Bachelors
Additional Job Description
Benefits
PNC offers employees a comprehensive range of benefits to help meet your needs now and in the future. Depending on your eligibility, options for full-time employees include medical/prescription drug coverage (with a Health Savings Account feature); dental and vision options; employee and spouse/child life insurance; short- and long-term disability protection; maternity and parental leave; paid holidays, vacation days and occasional absence time; 401(k), pension and stock purchase plans; dependent care reimbursement account; back-up child/elder care; adoption assistance; educational assistance and a robust wellness program with financial incentives. To learn more about these and other programs, including benefits for part-time employees, visit pncbenefits.com > New to PNC (https://www.pncbenefits.com/newhire.html) .
Disability Accommodations Statement:
The PNC workplace is inclusive and supportive of individual needs. If you have a physical or other impairment that might require an accommodation, including technical assistance with the PNC Careers website or submission process, please call 877-968-7762 and select Option 4: Recruiting or contact us via email at pathfinder@pnc.com.
The Human Resources Service Center hours of operation are Monday - Friday 9:00 AM to 5:00 PM ET.
Equal Employment Opportunity (EEO):
PNC provides equal employment opportunity to qualified persons regardless of race, color, sex, religion, national origin, age, sexual orientation, gender identity, disability, veteran status, or other categories protected by law.
California Residents
Refer to the California Consumer Privacy Act Privacy Notice (https://content.pncmc.com/live/pnc/aboutus/hr/onboarding/pnc_ccpa_privacy_disclosure_employee.pdf) to gain understanding of how PNC may use or disclose your personal information in our hiring practices.
PNC