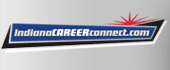 Job Information
Hill-Rom

Machinist 6 - 2nd & 3rd shift (Temp to Hire)

in

Batesville

,

Indiana
Description
SAFETY: At Hillrom, safety is our highest priority, and we follow WHO and CDC guidelines, as well as our own policies, to provide a healthy and safe environment for our employees. Our processes and procedures to keep our teams safe include social-distance-friendly break spaces, hand-washing stations and personal protective equipment.
JOB SUMMARY:
Responsible for the proper performance and quality of a fairly wide range of operations in the department. Must be able to set-up and operate a variety of machinery including, but not limited to, single and multi-spindle screw machines, lathes, machine centers, tube benders, press brakes, laser, tube cutter, mechanical presses, turret press, shear and saws. May be asked to perform programming tasks. May also perform operations on drill presses, sander, tumbler, etc.
ESSENTIAL DUTIES AND RESPONSIBILITIES: – Other duties may be assigned:
See that all necessary materials are on hand and equipment is in order. May, therefore, be required to move stock and material. Will also operate machinery as specified. Must be able to mount, position and adjust various cutting tools, adapters, collets, pushers, cams, threading devices and other tooling as needed to make a quality part as determined by drawing specifications and set-up guidelines. Must also be able to set the proper feeds and speeds to ensure that a quality part is produced consistently. May be responsible for programming CNC machinery, must be capable of designing and formulating programs which will produce a part in blueprint specifications. Must be able to create and troubleshoot programs, and make any necessary adjustments to programs or machine settings to produce parts.
Must use the correct job procedures/instructions, drawings, specifications, sequence of operations, SPC, perform and document quality checks. Will assist supervisor as needed to ensure that schedules are met. This may include helping with the scheduling, preparing and moving of material, rework, etc. Will be responsible to make preventative maintenance checks to ensure that proper lubrication and coolant levels are maintained. Responsible for timely and accurate labor reporting. Responsible for both quality and quantity of work.
Participate in team activities and problem solving sessions as required. Communicate problems and/or solutions to appropriate team member. Must follow all processes and procedures as written. As needed, document and/or chart production data to aid in problem identification, quality feedback and production scheduling. Assist other team members in their duties to ensure a quality product and smooth flow. Troubleshoot problems when necessary. Train, instruct, and assist other operators as required.
Evaluate defective material and tooling, faulty operations, questionable conditions and potential work stoppages; advise and recommend alternatives to appropriate person. (May require the use of computer and telecommunication device.) Ensure that work area and equipment are maintained in a clean, orderly, and safe condition. Follow prescribed safety regulations.
The above description covers the most significant duties performed but does not exclude other occasional work assignments not mentioned. The inclusion of which would be in conformity with the factor degrees assigned to this job.
Qualifications
QUALIFICATIONS:
Must pass Machine Set-Up Test

May be required to have tow motor license.

High School Diploma or General Education Degree
Job: Manufacturing
Primary Location: United States-Indiana-Batesville
Schedule Full-time
Travel No
Posting Entity Hillrom
Req ID: 20124433