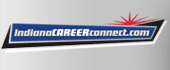 Job Information
Hill-Rom

Sr Weld Manufacturing Technician

in

Batesville

,

Indiana
Description
JOB SUMMARY:
Perform various technician duties in support of manufacturing departments/ processes and assist the Operations organization by perform dimensional analysis on internally manufactured fabricated and welded components and hardware for new process development, part approval/qualification, as well as problem part identification. Perform Capability studies for new part approval/ qualification process.
Manage the Calibration system to ensure the accuracy of all mechanical measurement equipment by maintaining the calibration database and filing systems, performing calibrations on hand held measuring devices, scheduling outside calibration services for large equipment, and performing all necessary preventative maintenance and repairs on measurement equipment.
Assist with implementation and maintenance of Hill-Rom Quality System. Tests and inspects components and finished devices at various stages of continuous improvement of Hill-Rom product and processes by conducting and documenting process and product audits, using a variety of mechanical and electronic test equipment as may be required for the evaluation and testing of components and finished devices while assisting with Quality System and CI Even audits.
ESSENTIAL DUTIES AND RESPONSIBILITIES: – Other duties may be assigned:
Essential Duties including supervisory responsibilities.

Support Operations by setting up, validating, monitoring, and troubleshooting production equipment.

Responsible for performing this job in accordance with all applicable Quality System Standard Operating Procedures and Work Instructions, and the Hillenbrand Industries Standards of Business Conduct.

Troubleshoot and repair in-process manufacturing equipment, fixtures, tooling and gauges, etc.

Perform calibrations to ensure that all mechanical gages are functioning within desired specification limits within the limitations of the calibration lab.

Use of CMM and hand-held measurement equipment such as mics, calipers, height gages, and indicators etc. to perform accurate measurement of components, weldments, and products to determine conformance to drawing or engineering specifications.

May coordinate calibration and repair of gages with outside laboratories.

Develop and maintain calibration procedures and records to ensure tractability to national standards.

Maintain calibration records and traceability to national standards

Manage gage recall system.

Perform First Article Inspections (FAI's) to ensure that all mechanical gages are functioning within desired specification limits including fabricated and welded components meeting engineering specifications.

Maintain FAI and measurement records.

Train personnel in quality tools and techniques including, measurement techniques, blueprint reading and gage usage, handling and storage.

Assist in the training of new Metrology or Calibration Technicians as required.

Perform minor gage repair within the limitations of the calibration lab.

May procure gages/ equipment as required for proper gaging and inspection.

Communicate with management, engineers, technicians, and production personnel

May participate in product development activities in the development phase.

Perform inspection duties to include testing and inspection of products.

Maintain production reports

Direct and/or participate in lean manufacturing projects for improvement in Quality, Cost, and Delivery

Create and/or update job instructions.

Perform root cause analysis and implement countermeasures

Provide purchasing assistance on new gages and perform minor gage repair within the limitations of the calibration lab.

Interfaces with Hill-Rom manufacturing, buyers, engineers, and product team leaders in the interest of Quality Service Mission.
Qualifications
EDUCATION, EXPERIENCE AND QUALIFICATIONS:
Associate Degree in a technical discipline or equivalent experience by combination of education and work experience in a specific technical discipline.

ASQ Certified Quality Technician or Certification Calibration Technician helpful.

Demonstrate mechanical or electrical aptitude with hand-on repair experience

6 years' technical experience or equivalent combination of education and work experience in a specific technical discipline

Knowledge of hand-held measurement devices, CMM measurement techniques, and calibration system.

Excellent analytical decision making and problem solving skills
Job: Manufacturing
Primary Location: United States-Indiana-Batesville
Schedule Full-time
Travel No
Posting Entity Hillrom
Req ID: 20124804