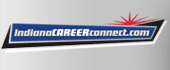 Job Information
Goldman Sachs & Co.

AMD-GSAM-Fixed Income Product Management-Analyst-Bengaluru

in

Bengaluru

,

Indiana
MORE ABOUT THIS JOB
The Goldman Sachs Group, Inc. is a leading global financial services firm providing investment banking, securities and asset management services to a substantial and diversified client base that includes corporations, financial institutions, governments and high-net-worth individuals. The firm is headquartered in New York and maintains offices in London, Frankfurt, Tokyo, Bangalore, Hong Kong and other major financial centers around the world.
Divisional Overview:Asset Management Division (AMD) provides investment management services and offers investment products across all major asset classes to a diverse set of institutional and individual clients. AMD also offers wealth advisory services, including portfolio management and financial counseling, and brokerage and other transaction services to high-net-worth individuals and families.
Goldman Sachs Asset Management (GSAM) delivers innovative investment solutions through a global, multi-product platform that offers clients the advantages that come with working with a large firm, while maintaining the benefits of a boutique. Critical to the success of GSAM is our ability to leverage a global team of talented professionals to define solutions and lead change across the operational infrastructure.
RESPONSIBILITIES AND QUALIFICATIONS
GSAM Fixed IncomeGSAM is a global leader among Fixed Income managers and have been managing Fixed Income assets for more than 20 years. Our investment philosophy and process are built around one core concept: empower experts in each sector of the market to deliver value. Our model is formulated on the belief that sector specialist teams have a vested interest in success. Each team operates independently, identifying the best trade ideas and implementing them directly into client portfolios. Portfolios are driven by diverse sources of alpha, including both top down and bottom up analysis. Risk management is integral to our process.
Role overview:The Global Fixed Income Product Management Team is focused on the strategic development, growth and positioning of our Fixed Income Investment offerings. The Product Management function is integrated with the Portfolio Management team and is focused on enabling distribution channels to win and retain clients through regular communications, strategy updates, and marketing initiatives. The team communicates product offerings, portfolio performance/positioning, and updates on market environment to each distribution channel. The team also works closely with other areas of the firm, including institutional and private wealth sales, risk and performance analytics, marketing communications, legal and compliance.
Job Responsibilities:• Develop Product Knowledge – gain an understanding of GSAM's investment process, investment products and vehicles and serve as a Fixed Income product specialist.• Portfolio Analysis – Building and analyzing model client portfolios and associated performance attribution; Writing market commentaries, explaining the embedded investment strategies and helping with study of market trends, investment themes and related impact on client portfolios.• Business Development – participate in the creation and maintenance of pitchbooks and marketing materials; assist with ad-hoc sales & client inquiries, engage with clients (as you progress in the role).• Competitor Analyses – conduct competitive/peer group analyses, and market research for portfolio managers• Client Reporting – take responsibility for the quality and timely delivery of client portfolio reviews and reports; communicate investment strategy and portfolio positioning on a regular basis to internal and external clients.• Project Management – work on various team-related projects (e.g., new product development, marketing initiatives, system and process efficiencies)
Basic Qualifications:• Bachelors or Master's degree of Finance, Economics, Business or Commerce• Experience in financial markets and services industry, preferably in an analytical function• Strong communication and interpersonal skills• Advanced understanding of Microsoft Office products, tools and utilities for business use
Preferred Qualifications:• Strong interest in the financial markets and good investment sense/commercial instinct• Detail oriented, motivated, and hard working• Strong analytical skills with keen attention to detail• Enthusiasm for Fixed Income products and portfolio management basics• Ability to work in a fast-paced environment and think clearly under pressure• Team player• CFA is a plus
ABOUT GOLDMAN SACHS
ABOUT GOLDMAN SACHSAt Goldman Sachs, we commit our people, capital and ideas to help our clients, shareholders and the communities we serve to grow. Founded in 1869, we are a leading global investment banking, securities and investment management firm. Headquartered in New York, we maintain offices around the world.We believe who you are makes you better at what you do. We're committed to fostering and advancing diversity and inclusion in our own workplace and beyond by ensuring every individual within our firm has a number of opportunities to grow professionally and personally, from our training and development opportunities and firmwide networks to benefits, wellness and personal finance offerings and mindfulness programs. Learn more about our culture, benefits, and people at GS.com/careers.We're committed to finding reasonable accommodations for candidates with special needs or disabilities during our recruiting process. Learn more:https://www.goldmansachs.com/careers/footer/disability-statement.html
© The Goldman Sachs Group, Inc., 2020. All rights reserved.Goldman Sachs is an equal employment/affirmative action employer Female/Minority/Disability/Veteran/Sexual Orientation/Gender Identity
Location(s)IN-Bengaluru
Job ID2021-72070
Schedule TypeFull Time
LevelAnalyst
Function(s)General
RegionIndia
DivisionConsumer and Wealth Management
Business UnitFixed Income & Currencies
Employment TypeEmployee