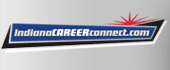 Job Information
Goldman Sachs & Co.

Business Finance - FP&A - Data Governance Sr Analyst - Bengaluru

in

Bengaluru

,

Indiana
MORE ABOUT THIS JOB
Goldman Sachs Overview:
Goldman Sachs aims to be the employer, advisor, and investment of choice by attracting and retaining the best and most diverse talent. Through our leadership and diversity efforts, integrated talent management processes and vibrant affinity network programs, we work to provide a supportive and inclusive environment where all individuals, regardless of gender, race, ethnicity, national origin, sexual orientation, gender identity, disability or other classification can maximize their potential.
The Goldman Sachs Group, Inc. is a leading global financial services firm providing investment banking, securities and investment management services to a substantial and diversified client base that includes corporations, financial institutions, governments and high-net-worth individuals. Founded in 1869, the firm is headquartered in New York and maintains offices in London, Frankfurt, Tokyo, Hong Kong and other major financial centers around the world.
RESPONSIBILITIES AND QUALIFICATIONS
Divisional Overview:
The Finance, Planning & Analysis group (FP&A) is responsible for business planning and budgeting at the firm, including revenue, expense, liquidity and capital. The group works closely with Controllers, Treasury, and Risk to improve our planning governance, framework, and processes as part of executing the firm's long-term strategy. The group also includes the divisional CFO and financial analysis teams for the non-revenue divisions.
Position Summary:
The Data Governance team is a new area within FP&A that will be responsible for the development and implementation of a data governance framework to support a range of foundational information requirements central to FP&A's mandate and the firm's core reporting infrastructure. The purpose of the team is to ensure that data quality is maintained and that appropriate change management policies and procedures are in place and enforced.
Foundational information requirements include: the firm's function taxonomy, organization hierarchies, and the linkage between these two datasets. Also included are data requirements in support of the firm's cost allocation process and the firm's investment programs. These data requirements will evolve and grow over time.
The successful candidate will be able to develop, implement, and manage centralized control processes, interact effectively with stakeholders across the firm.
Principal Responsibilities
Develop and oversee a centralized data governance control framework to ensure the accuracy and on-going quality of various foundational datasets

Develop standards, processes, policies and procedures, and change management controls to support the data governance framework

Develop and monitor data quality metrics and reporting

Provide thought leadership and participate in projects / initiatives to improve upstream / downstream data flows and processes

Serve in an advisory role for organizational restructures, allocation management and other strategic reporting initiatives

Partner with Human Capital Management and divisional management teams to gather and understand functional requirements, streamline processes and develop/enhance reporting models
Experience / Skills
Finance Professional with 2-4 years' experience – preferably with prior process design, information management, or data governance experience

Experience in Financial Planning or Business Analysis also preferred

Strong analytical skills and ability to summarize and present information at a management level

Clear and effective communications skills both verbally and in writing. Experience working in a global organization preferred

Strong networking skills to establish contacts and partnerships with other teams in Goldman Sachs

Impeccable attention to detail and ability to organize own time

Ability to work in a team based environment and to interface with employees at all levels

Willingness to challenge current practices, suggest new ways of working, and offer value-added ideas

Adapt easily to a dynamic organization and ability to work well under pressure

MS Office skills – Advanced MS Excel knowledge, basic proficiency on MS PowerPoint

Proficiency with SQL (data modelling), Hyperion / Essbase, Smart View preferred
ABOUT GOLDMAN SACHS
ABOUT GOLDMAN SACHS
At Goldman Sachs, we commit our people, capital and ideas to help our clients, shareholders and the communities we serve to grow. Founded in 1869, we are a leading global investment banking, securities and investment management firm. Headquartered in New York, we maintain offices around the world.We believe who you are makes you better at what you do. We're committed to fostering and advancing diversity and inclusion in our own workplace and beyond by ensuring every individual within our firm has a number of opportunities to grow professionally and personally, from our training and development opportunities and firmwide networks to benefits, wellness and personal finance offerings and mindfulness programs. Learn more about our culture, benefits, and people at .We're committed to finding reasonable accommodations for candidates with special needs or disabilities during our recruiting process. Learn more:
© The Goldman Sachs Group, Inc., 2020. All rights reserved.Goldman Sachs is an equal employment/affirmative action employer Female/Minority/Disability/Veteran/Sexual Orientation/Gender Identity
Location(s)IN-Bengaluru
Job ID2020-61153
Schedule TypeFull Time
LevelSenior Analyst
Function(s)General
RegionIndia
DivisionFinance
Business UnitBusiness Finance
Employment TypeEmployee