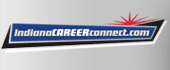 Job Information
Goldman Sachs & Co.

Cloud Storage Engineer - Storage

in

Bengaluru

,

Indiana
MORE ABOUT THIS JOB
Our team of engineers builds solutions to the most complex problems. We develop cutting-edge systems and processes that form the core of our key business and enable transactions to move in milliseconds. We provide real-time access to critical deal information and crunch billions of data points each day to inform firm-wide market insights and strategies. Team members have the opportunity to work at the forefront of technology innovation alongside industry leaders and make significant contributions to the field.As a Cloud Storage Engineer you will be designing and implementing the next generation storage systems for the firm's huge private and public cloud deployments.The storage engineering team is responsible for the end-to-end lifecycle, including analysis, evaluation, design, testing, integration and sustained engineering of cloud storage products both on and off premise, for traditional hardware and software-defined solutions.
RESPONSIBILITIES AND QUALIFICATIONS
HOW YOU WILL FULFILL YOUR POTENTIAL
• Enable our business partners to achieve their goals by understanding their storage requirements and providing appropriate solutions in both external and internal cloud
SKILLS AND EXPERIENCE WE ARE LOOKING FOR
• Over 2 years of experience with cloud storage systems for object (S3), file, block, and data protection
• Understanding of infrastructure resilience and disaster recovery
• Familiar with modern infrastructure management methods, including infrastructure as code
• Strong analytical, problem solving, and trouble shooting skills
• Desire to learn new technologies
• Bachelor's Degree or equivalent
Preferred Qualifications
• Proficiency with Python or other scripting languages
• Software development skills; test driven development
• Experience with Elastic Search and Kibana
ABOUT GOLDMAN SACHS
The Goldman Sachs Group, Inc. is a leading global investment banking, securities and investment management firm that provides a wide range of financial services to a substantial and diversified client base that includes corporations, financial institutions, governments and individuals. Founded in 1869, the firm is headquartered in New York and maintains offices in all major financial centers around the world.
© The Goldman Sachs Group, Inc., 2020. All rights reserved Goldman Sachs is an equal employment/affirmative action employer Female/Minority/Disability/Vet.
Location(s)IN-Bengaluru
Job ID2020-65943
Schedule TypeFull Time
LevelAssociate
Function(s)Software Engineer
RegionIndia
DivisionEngineering
Business UnitFoundational Infrastructure
Employment TypeEmployee