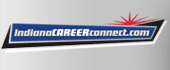 Job Information
Goldman Sachs & Co.

Global Markets - Franchise Manager - Analyst/Associate - Bengaluru

in

Bengaluru

,

Indiana
MORE ABOUT THIS JOB
Global Markets
Our core value is building strong relationships with our institutional clients, which include corporations, financial service providers, and fund managers. We help them buy and sell financial products on exchanges around the world, raise funding, and manage risk. This is a dynamic, entrepreneurial team with a passion for the markets, with individuals who thrive in fast-paced, changing environments and are energized by a bustling trading floor.
RESPONSIBILITIES AND QUALIFICATIONS
Divisional Overview:
The professionals in our Global Markets Division help institutional clients, including fund managers, financial service providers and large corporations, buy and sell financial instruments on exchanges/over the counter around the world. From developing trading strategies, structured products to the final clearing and execution of transactions, our professionals provide insights and strategies that help clients achieve their goals.
Role overview:
The Management & Strategy Team works as an internal consultant to deliver innovative and businesschanging recommendations that form the core of revenue/ product verticals globally. The team provides exhaustive analysis on business performance spanning across Sales, Trading and Finance. The team in Bengaluru acts as an integral part of the global management and strategy group. The team helps different business unit heads across all markets by providing relevant information about their businesses, which in turn facilitates effective decision making and fosters growth. The broad range of responsibilities offer candidates an opportunity to understand the Global Markets business more closely and along with comprehensive training provide broad exposure and access to a first class network aiding career advancement.
Job Responsibilities will include, but are not limited to:
• Responsible for generation, distribution and analysis of weekly, monthly and annual reports for Global Markets division (with respect to business units, sales locations, client industry and trade type) based on which management strategy is framed and executed• Analyze variances and trends underlying revenues & expenses to provide the business with regular updates through reports supported by well documented commentaries• Work closely with trading/ sales / finance leadership during Global Markets division town halls – assist with presentations /performance analysis / future strategy• Initiate and drive the global budgeting / forecasting process by actively engaging and interacting with the business partners• Play a key role in global initiatives to drive and streamline business critical projects• Exhaustive involvement in Expense Restatement / Balance Sheet Planning processes• Benchmarking against Market competitors, Client Wallet Size Analysis, GS Market share and Ranking•Devise creative methodologies to improve business efficiency across markets•Assist businesses in Opportunity Analysis by providing Industry Analysis/ Market penetration /Coverage reports•Interact with Franchise Management teams across business units and regions, as well as teamsacross Federation and Producing divisions•Continually endeavor to gain in-depth knowledge and enhance the understanding of securitiesstructures, Products and Global markets
Basic Qualifications:•Bachelors or Master's degree of Finance, Economics, Business or Commerce.•Experience in financial services industry, preferably in an analytical function•Strong communication and interpersonal skills•Advanced understanding of Microsoft Office products, tools and utilities for business use•Strong understanding of Global Markets Business and products
Preferred Qualification:•Knowledge of Essbase /Statistical tools is preferred•Strong interpersonal and communication (written and verbal) skills•CFA credentials•Inquisitive, enthusiastic and flexible self-starter with a strong analytical mind-set•Ability to work in a team-based environment and coordinate effectively with global colleagues•Ability to organize own time and work independently
ABOUT GOLDMAN SACHS
ABOUT GOLDMAN SACHSAt Goldman Sachs, we commit our people, capital and ideas to help our clients, shareholders and the communities we serve to grow. Founded in 1869, we are a leading global investment banking, securities and investment management firm. Headquartered in New York, we maintain offices around the world.We believe who you are makes you better at what you do. We're committed to fostering and advancing diversity and inclusion in our own workplace and beyond by ensuring every individual within our firm has a number of opportunities to grow professionally and personally, from our training and development opportunities and firmwide networks to benefits, wellness and personal finance offerings and mindfulness programs. Learn more about our culture, benefits, and people at .We're committed to finding reasonable accommodations for candidates with special needs or disabilities during our recruiting process. Learn more:
© The Goldman Sachs Group, Inc., 2020. All rights reserved.Goldman Sachs is an equal employment/affirmative action employer Female/Minority/Disability/Veteran/Sexual Orientation/Gender Identity
Location(s)IN-Bengaluru
Job ID2020-64593
Schedule TypeFull Time
LevelAnalyst
Function(s)General
RegionIndia
DivisionGlobal Markets
Business UnitFICC Management
Employment TypeEmployee