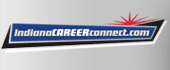 Job Information
Goldman Sachs & Co.

Global Markets Operations - Client OnBoarding - Client Due Diligence Ops - Rolling Review - Policy & Quality Analytics - Associate - Bengaluru

in

Bengaluru

,

Indiana
MORE ABOUT THIS JOB
OPERATIONS
Operations is a dynamic, multi-faceted division that partners with all parts of the firm to provide banking, securities, and asset management services to clients around the world. In addition, Operations provides essential risk management and controls to preserve and enhance the firm's assets and its reputation. For every new product launched and every trade executed, it is Operations that develops and manages the processes and controls that enable business flow.
YOUR IMPACT
We are looking for a professional who wants to use their skills and experience to help deliver on operations agenda while challenging themselves to further their career at Goldman Sachs. If you are looking to apply your due diligence skills while also learning about the changing regulatory landscape, our COB Policy, Quality & Analytics (PQA) team would like to invite you to join the team to assist with KYC related queries, conducting quality assurance, reviewing policies as well as helping with ad hoc initiatives. This position offers the opportunity to mitigate the risks at the firm while collaborating with colleagues across the Operations, Compliance, Technology and Revenue divisions.
OUR IMPACT
Operations span all product lines and markets, serving as internal business partners who develop the processes and controls, and help to specify the systems that deliver accuracy, timeliness and integrity to our business.
The PQA team performs risk mitigation and supervisory functions through a suite of capabilities and services to ensure the Client Onboarding organization adheres to policy requirements, with strong consideration to process efficiency and optimal client experience. The team achieves success through close partnerships with other control functions (Compliance, Internal Audit), line teams, and Engineering.
BUSINESS UNIT OVERVIEW
The PQA team is responsible to ensure transparency and connectivity on matters related to AML/ KYC policy. Stay abreast of new and changing policy requirements (globally) and emerging risks. The team runs a Quality Assurance programme to ensure adherence to global AML/KYC policy requirements. Strengthen knowledge depth within the line teams. Drive strategic change to reduce onboarding time, improve user experience, and build scale. Improve client experience through system changes, and negotiating with Compliance for policy relief. Lead the deployment & maintenance of AML policy digitization, eligibility rules, and key functional enhancements in COB Next. As part of Audit management, we are the central point of contact for all KYC / CIP related audits (internal & external). Ensure proper global preparation, coordination, engagement, transparency and prioritization. As part of strategic transformation, deployment of COB-wide solutions, leveraging policy expertise, analytics, and innovative solutions to accelerate COB's journey to an optimized future state.
RESPONSIBILITIES AND QUALIFICATIONS
JOB SUMMARY AND RESPONSBILITIES
The PQA team is a key part of the Client On-boarding Team. As a member of the PQA team, you will gain an overall understanding of the client onboarding space while developing functional skills related to testing and data analytics. You will work closely with teams across Operations, Compliance, Technology and front office. You will gain an understanding of the firm's businesses and the rules and regulations under which the firm operates.
Conduct quality assurance testing on new client onboarding and rolling review cases

Provide guidance to the global client onboarding teams on anti-money laundering regulations, policies, and procedures

Interact with the client onboarding teams, members of Compliance, Technology, and front office teams on KYC / CIP matters

Review and analyze data, generate metrics and help with ad hoc projects leveraging data analytics

Undertaking AML checks to ensure adherence to all Compliance policies, procedures and regulatory obligations

Responding promptly and knowledgeably to queries from clients, the business and other internal departments.

Risk and issue identification and escalation

Identify, define and enhance process efficiencies which will benefit COB

Participate in regular meetings with Management, Compliance and Quality Assurance to maintain strong relationships across the board

Participate in ad hoc projects as required
BASIC QUALIFICATIONS
Bachelor's degree required

Proven analytical skills, problem solving ability, and a control mentality paired with meticulous attention to detail

Strong analytics skills (BI)

Aptitude for building relationships and ability to communicate complex issues to a wide array of internal clients with differing levels of product experience

Self-motivated and proactive team player who takes ownership and accountability of projects, has strong organizational skills as well as the ability to effectively manage competing priorities

Flexible and able to work well under pressure in a team environment

Ability to deliver as per deadlines

Adhere to risk and controls

Energetic and capable of multi-tasking in a fast-paced environment

Forward thinking with the ability to assert new ideas and follow them through / finds alternative solutions and identifies clear objectives

Willing to continuously learn and stay updated on the changing policy requirements including industry developments related to AML
PREFFERED QUALIFICATIONS
Prior experience in client onboarding process or KYC/AML and regulations knowledge beneficial

Prudent in escalating potential risk to the Firm

Prior compliance (AML) experience

Capable of working to deadlines in a high volume, high-pressure environment while maintaining 100% accuracy and positive attitude

Ability to adapt to change and new challenges
ABOUT GOLDMAN SACHS
ABOUT GOLDMAN SACHS
At Goldman Sachs, we commit our people, capital and ideas to help our clients, shareholders and the communities we serve to grow. Founded in 1869, we are a leading global investment banking, securities and investment management firm. Headquartered in New York, we maintain offices around the world.We believe who you are makes you better at what you do. We're committed to fostering and advancing diversity and inclusion in our own workplace and beyond by ensuring every individual within our firm has a number of opportunities to grow professionally and personally, from our training and development opportunities and firmwide networks to benefits, wellness and personal finance offerings and mindfulness programs. Learn more about our culture, benefits, and people at GS.com/careers.We're committed to finding reasonable accommodations for candidates with special needs or disabilities during our recruiting process. Learn more:https://www.goldmansachs.com/careers/footer/disability-statement.html
© The Goldman Sachs Group, Inc., 2021. All rights reserved.Goldman Sachs is an equal employment/affirmative action employer Female/Minority/Disability/Veteran/Sexual Orientation/Gender Identity
Location(s)IN-Bengaluru
Job ID2021-71545
Schedule TypeFull Time
LevelAssociate
Function(s)Operations
RegionIndia
DivisionOperations
Business UnitClient Due Diligence Ops
Employment TypeEmployee