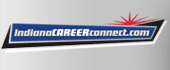 Job Information
Goldman Sachs & Co.

Human Capital Management - Benefits & Wellness Operations - Senior Analyst - Bengaluru

in

Bengaluru

,

Indiana
MORE ABOUT THIS JOB
WHO WE ARE
The Goldman Sachs Group is a bank holding company and a leading global investment banking, securities and investment management firm. Goldman Sachs provides a wide range of services worldwide to a substantial and diversified client base that includes corporations, financial institutions, governments and high net worth individuals. Founded in 1869, the firm is headquartered in New York and maintains offices in London, Frankfurt, Tokyo, Hong Kong and other major financial centres around the world.
BUSINESS UNIT AND ROLE OVERVIEW
Human Capital Management (HCM) is at the forefront of supporting business growth and change at Goldman Sachs, and our people are at the centre of driving that change. We are looking for professionals with strong analytical and communication skills, enthusiasm, and intellectual curiosity. Our team is comprised of individuals who understand data, people, process, technology and operations. Our work is fast-paced and requires individuals to be proactive and have strong business acumen. HCM works across the organization and has stakeholders at all levels of the firm across all business areas. This position will support the APAC Benefits and Wellness team that leads strategy, management, governance/compliance and oversight of the operational and technology aspects of benefit programs across 14 APAC locations. The team also focuses on engagement, innovation and education. We work closely with vendor partners and expert advisors to provide a high quality offering to employees. The ideal candidate will leverage their operations expertise to manage the operations of benefit programmes to over 4,000 employees across the region. The candidate will work closely with other internal groups (e.g. sourcing and technology) to ensure programs are delivered efficiently for both the firm and employees to support the deliver best in class programs.
RESPONSIBILITIES AND QUALIFICATIONS
RESPONSIBILITIES
Support the Benefits/Wellness team to deliver the strategy and governance of the operational and technology aspects of APAC benefits programs. Day-to-day administration of various Benefits/Wellness programs including:Manage the Benefits/Wellness payroll and validation processSupport and review the validation process of program enrolments Benefits reporting, metrics and analysisVendor management including maintaining vendor directories, tracking KPIs and supporting contract reviews/renewals Documentation management and collateral development Support the implementation of new plans Benefit System Management: Support Benefits team on system enhancements Support local Benefits team on leveraging Tech tools for benefits marketing/engagement Identify and put forward ongoing opportunities to automate processes and gain efficiencies Ensure compliance with internal requirements as well as with local regulation and legislation
Support cross regional /global projects Support the broader APAC Benefits Team as required
SKILLS / REQUIREMENTS
 Benefits or Reward operations experience Working knowledge of benefits and legislation an advantage Strong project management and organization skills with superior attention to detail and excellent follow-through Results-oriented; ability to successfully manage multiple tasks, take initiative to improve own performance, and ability to work intensely towards extremely challenging goals in the face of obstacles or setbacks Ability to develop relationships with broad base of stakeholders Good communication, influencing and persuasion skills and comfortable working in a global team that both welcomes and challenges new ideas Strong analytical and problem solving skills; ability to perform detailed analysis of problems and identify resolutions; understands when and how to escalate issues to manage risk Innovative approach with ability and appetite to challenge existing processes/procedures Creative strength to transform abstract ideas into tangible actions/products Ability to operate in a virtual work environment where teams may be spread across multiple locations Self-starting and enthusiastic in approach to work Good understanding of finance and metrics management and reporting Advanced computer literacy: Advanced Microsoft Office and Excel skills a requirement
ABOUT GOLDMAN SACHS
ABOUT GOLDMAN SACHS
At Goldman Sachs, we commit our people, capital and ideas to help our clients, shareholders and the communities we serve to grow. Founded in 1869, we are a leading global investment banking, securities and investment management firm. Headquartered in New York, we maintain offices around the world.We believe who you are makes you better at what you do. We're committed to fostering and advancing diversity and inclusion in our own workplace and beyond by ensuring every individual within our firm has a number of opportunities to grow professionally and personally, from our training and development opportunities and firmwide networks to benefits, wellness and personal finance offerings and mindfulness programs. Learn more about our culture, benefits, and people at GS.com/careers (https://www.goldmansachs.com/careers/?cid=sch-pd-google-gsbrandcareers-searchad-20185--&mkwid=oGzpEuYF&gclid=Cj0KCQiA5dPuBRCrARIsAJL7oehmDH4HQyImlk86Gkgk24hMp1TSYW7nitsx8loyHW29RrjInHvFYMaArVEALw_wcB) .We're committed to finding reasonable accommodations for candidates with special needs or disabilities during our recruiting process. Learn more:https://www.goldmansachs.com/careers/footer/disability-statement.html
© The Goldman Sachs Group, Inc., 2021. All rights reserved.Goldman Sachs is an equal employment/affirmative action employer Female/Minority/Disability/Veteran/Sexual Orientation/Gender Identity
Location(s)IN-Bengaluru
Job ID2021-69016
Schedule TypeFull Time
LevelSenior Analyst
Function(s)General
RegionIndia
DivisionHuman Capital Management
Business UnitBenefits & Wellness
Employment TypeEmployee