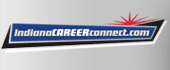 Job Information
Goldman Sachs & Co.

Network Software Engineer - Networks

in

Bengaluru

,

Indiana
MORE ABOUT THIS JOB
Network Engineering Software team is responsible for developing and integrating software products for automating all aspects of networking and network security infrastructure. The team is developing a firewall policy and ACL (Access Control List) provisioning and management automation solutions by using network topology and security policy information. The team also integrates vendor solutions such as Cisco NSO (Network Services Orchestrator) to manage provisioning, configuration, and life cycle of network devices. As well as Forward Networks to discoverer the topology of the firm's network, and integrate the topology into network automating, testing, and troubleshooting tool. We expect the successful candidate to be intimately familiar with Java and its framework/methodologies and to have a proven track record leading the delivery of Java platforms. We are looking for a talented and passionate engineer who thrives in an extremely entrepreneurial, fast paced environment. This is a high visibility role, backed by some of the senior-most leaders of the firm, and as such, will require creativity and drive to deliver on an ambitious roadmap.
RESPONSIBILITIES AND QUALIFICATIONS
HOW YOU WILL FULFILL YOUR POTENTIAL• We are looking for a Java developer to join our team of software and network platform engineers• The developer will be part of the core engineering team that will be responsible for the incremental delivery of a resilient and scalable firewall automation solution• You'll work with RESTful web services, distributed database technologies, and network devices like firewalls and routers to build cutting automation software• You can expect to deliver incremental business value through an agile SDLCSKILLS AND EXPERIENCE WE ARE LOOKING FOR• 2+ years of experience building out components in large, complex software platforms• Previous experience with RESTful web services and should be comfortable with Agile processes, with an emphasis on writing high-quality, easily testable code.• Proven work experience in Java development, and experience with test frameworks like Junit, Mockito• Excellent object oriented or functional analysis and design skills• Must be a hands-on software developer, comfortable multi-tasking, and able to work independently• Experience with running and troubleshooting software on the UNIX platformPreferred Qualifications• Basic understanding of networking fundamentals• Basic understanding of cyber security practices, including firewalls, WAFs, proxies• Hands-on experience with containers and Kubernetes• Experience with database technologies such as MongoDB• Experience with search engines such as ElasticSearch• Experience with messaging technologies such as Apache Kafka• Experience with messaging technologies such as Apache Kafka
ABOUT GOLDMAN SACHS
The Goldman Sachs Group, Inc. is a leading global investment banking, securities and investment management firm that provides a wide range of financial services to a substantial and diversified client base that includes corporations, financial institutions, governments and individuals. Founded in 1869, the firm is headquartered in New York and maintains offices in all major financial centers around the world.
© The Goldman Sachs Group, Inc., 2020. All rights reserved Goldman Sachs is an equal employment/affirmative action employer Female/Minority/Disability/Vet.
Location(s)IN-Bengaluru
Job ID2020-66710
Schedule TypeFull Time
LevelAssociate
Function(s)Software Engineer
RegionIndia
DivisionEngineering
Business UnitFoundational Infrastructure
Employment TypeEmployee