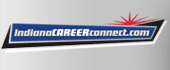 Job Information
Goldman Sachs & Co.

Operations - GSAM Ops - Client Control & Services - Analyst - Bengaluru

in

Bengaluru

,

Indiana
MORE ABOUT THIS JOB
OPERATIONS
Operations is a dynamic, multi-faceted division that partners with all parts of the firm to provide banking, securities, and asset management services to clients around the world. In addition, Operations provides essential risk management and controls to preserve and enhance the firm's assets and its reputation. For every new product launched and every trade executed, it is Operations that develops and manages the processes and controls that enable business flow.
Operations partners with all areas of Goldman Sachs to deliver our institutional, consumer and asset management businesses and to provide a seamless experience for our clients. We manage and process our clients' business, including onboarding, post-trade processing and regulatory compliance. Our teams work closely across the firm to develop and deliver new products and services, while mitigating operational risk and enhancing the client experience. We drive process and technology change to scale and automate our businesses. Operations professionals are either embedded in the revenue division that they support, or they support multiple businesses and are part of core Operations.
WHO WE ARE
The Goldman Sachs Group, Inc. is a leading global investment banking, securities and investment management firm that provides a wide range of financial services to a substantial and diversified client base that includes corporations, financial institutions, governments and individuals. Founded in 1869, the firm is headquartered in New York and maintains offices in all major financial centers around the world. We are committed to growing our distinctive culture and upholding our core values. These values are reflected in our Business Principles, which emphasize integrity, commitment to excellence, innovation and teamwork.
RESPONSIBILITIES AND QUALIFICATIONS
JOBS AND RESPONSIBILITIES
JOBS AND RESPONSIBILITIES
Processing, controlling, confirming and settling the firm's and client's transactions to a high quality standard as well as internally generated transactions necessary to conduct business.

Obtaining sound understanding of a wide range of financial products and markets as well as broad knowledge of our systems, with emphasis on life cycle, market practices and regulations.

Responding promptly to client and counterparty inquiries, committing to deliverables as well as undertaking ad hoc investigation and analysis, where this is appropriate.

Complying with internal controls, policies, procedures and appropriately escalating issues to senior management.

Process analysis and contributing to the development of the methods to improve processes and in turn increase efficiency and scalability.

Core Reconciliations Functions include the following :

Daily Cash & Position Reconciliation with custodians & Prime Brokers.

Daily Price/Position/Total Equity reconciliation for Futures and OTC derivatives products.

Daily/Monthly Portfolio Market Value reconciliation with Fund administrators.

Problem solving capability for complex trade flows, accounting issues and trade discrepancies

Building relationships with external financial institutions (brokers, clearing houses, prime broker, custodians and fund administrator) to improve quality and productivity of work, integrating best practices as appropriate.

Enhance workflows to ad-here to all regulatory requirements

Maintain team procedures and provide regular management reporting to senior Operations managers

PREFERRED QUALIFICATIONS

Bachelor's degree required

Proficiency using the Microsoft Office Suite in particular Excel, PowerPoint and Microsoft Word

PREFERRED SKILLS

Candidate must be proactive, enthusiastic and team oriented

Ability to prioritize and make decisions in a fast-paced environment

Accuracy and attention to detail and strong organizational skills

Strong written and verbal communication skills

Strong analytical skills

Good understanding of the financial industry & products

Ability to interact well with people from multiple cultures
ABOUT GOLDMAN SACHS
ABOUT GOLDMAN SACHS
At Goldman Sachs, we commit our people, capital and ideas to help our clients, shareholders and the communities we serve to grow. Founded in 1869, we are a leading global investment banking, securities and investment management firm. Headquartered in New York, we maintain offices around the world. We believe who you are makes you better at what you do. We're committed to fostering and advancing diversity and inclusion in our own workplace and beyond by ensuring every individual within our firm has a number of opportunities to grow professionally and personally, from our training and development opportunities and firmwide networks to benefits, wellness and personal finance offerings and mindfulness programs. Learn more about our culture, benefits, and people at GS.com/careers . We're committed to finding reasonable accommodations for candidates with special needs or disabilities during our recruiting process. Learn more: https://www.goldmansachs.com/careers/footer/disability-statement.html
© The Goldman Sachs Group, Inc., 2021. All rights reserved. Goldman Sachs is an equal employment/affirmative action employer Female/Minority/Disability/Veteran/Sexual Orientation/Gender Identity
Location(s)IN-Bengaluru
Job ID 2021-72931
Schedule Type Full Time
Level Analyst
Function(s) Operations
RegionIndia
Division Operations
Business UnitPortfolio & Data Control
Employment Type Employee