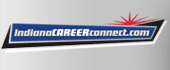 Job Information
Goldman Sachs & Co.

Operations - RCO Control Operations - Ledgers & Reg Control Ops - Associate - Bengaluru

in

Bengaluru

,

Indiana
MORE ABOUT THIS JOB
OPERATIONS
Operations is a dynamic, multi-faceted division that partners with all parts of the firm to provide banking, securities, and asset management services to clients around the world. In addition, Operations provides essential risk management and controls to preserve and enhance the firm's assets and its reputation. For every new product launched and every trade executed, it is Operations that develops and manages the processes and controls that enable business flow.
YOUR IMPACT
Do you want to interact with all businesses in Goldman Sachs and deepen your understanding of their business needs and how to integrate them into books and records? The Books and Records team is seeking a self-driven and motivated professional with an interest to learn about a variety of operational workflows and broaden their understanding of the different businesses supported within the firm. This position involves a high degree of communication with senior members across the division and requires strong analytical skills to interpret data and design solutions. The candidate will have the opportunity to develop a comprehensive understanding of the firm's various ledgers, processing systems, accounting flows, and controls.
OUR IMPACT
The Books and Records Change Management team, is a global team that is primarily responsible for helping to review and test changes introduced to the firm's core books and records. The team supports a wide range of functions including, requirements building, gap analysis, user acceptance testing, and issue resolution.
RESPONSIBILITIES AND QUALIFICATIONS
JOB SUMMARY AND RESPONSIBILITIES
Develop business requirements documents and translate those requirements into project deliverable and measures of success

Assist in the development and execution of test plans; coordinate testing, signoff, and user training associated with new system flows

Monitor and report on the progress of ongoing technical development work for the firm's ledger systems

Assist with the coordination and review of New Product Memos

Monitor the progress of ongoing development work and help drive strategic programs

Provide specialist level training on key processes, systems and products

Assist with the coordination and setup of new entities on the firm's books and records systems

Assist with adhoc exception resolution, information requests, and production support

Collaborate with a global team to leverage knowledge and share best practices

Develop strong and effective relationships across user groups, and technology teams

BASIC QUALIFICATIONS

Bachelor's degree

Proven analytical skills, problem solving ability, and a control mentality paired with meticulous attention to detail

Ability to manage multiple tasks and deliverables and work collaboratively in a team environment

PREFERRED QUALIFICATIONS

Self-motivated with a proven track record of completing projects and achieving results independently

Aptitude for building relationships and ability to communicate complex issues to a wide array of internal clients with differing levels of product experience
Location(s)IN-Bengaluru
Job ID 2021-71384
Schedule Type Full Time
Level Associate
Function(s) Operations
RegionIndia
Division Operations
Business UnitLedgers & Reg Control Ops
Employment Type Employee