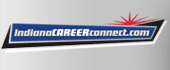 Job Information
Goldman Sachs & Co.

Software Engineer - Automation CoE - Tech Management & Strategy

in

Bengaluru

,

Indiana
MORE ABOUT THIS JOB
Our vision is to enable near 100% STP cross the front-to-back stack across Bangalore, increase client experience and reduce risk with cutting edge technology delivering one Goldman Sachs to our clients through digital transformation leveraging data, systematic integration and unified workflows. Initial focus of CoE is to focus on operational efficiencies across the Bangalore office (cross divisional). We are setting up a new function in Bengaluru to develop scalable, engineering enabled self-serve tools with SDLC controlled execution eco-system that will enable cross divisions to deliver business outcomes at accelerated velocity leveraging GS platforms and emergent vendor toolsets. This would entail levering broad spectrum of languages like Java, Python, tools and techniques such as bots, workflow, cognitive ML/AI techniques and deployment eco-system both on-prem and Cloud with data being the central fabric for driving automation at scale. There is an enormous potential to drive innovation by exploring new tools/platforms and engaging with industry community including startups.
RESPONSIBILITIES AND QUALIFICATIONS
HOW YOU WILL FULFILL YOUR POTENTIAL• The role will provide a good platform to directly impact cross divisional automation opportunities driving at scale• Opportunity to leverage emergent industry tools and practices for delivering at rapid pace• Agile and Nimble mindset with flexibility to work on different aspects of the solution stack and close collaboration across team members will be essential. Effective problem-solving coupled with analytical and technical skillset will be also essential for the success of this role.SKILLS AND EXPERIENCE WE ARE LOOKING FOR• Bachelors Degree in Engineering or Equivalent• at least 6-7 years of development experience in Java, SQL, REST services• Must have knowledge of Databases, SQL, No SQL, Big Data etc• Knowledge of Messaging system such as Kafka, Rabbit MQ, Apache Flink etc.Preferred Qualifications• Technical Skills - Demonstrates strong technical skills required for the role, pays attention to detail, takes initiative to broaden his/her knowledge and demonstrates appropriate technical/analytical skills• Drive and Motivation - Successfully handles multiple tasks, takes initiative to improve his/her own performance, works intensely towards extremely challenging goals and persists in the face of obstacles or setbacks• Client and Business Focus - Effectively handles difficult requests, builds trusting, long-term relationships with business users, and manages clients/business expectations• Teamwork – Gives evidence of being a strong team player, collaborates with others within and across teams, encourages other team members to participate and contribute and acknowledges others' contributions• Communication Skills - Communicates what is relevant and important in a clear and concise manner and shares information/new ideas with others• Good to have knowledge on Amazon Cloud development.• Ability to integrate with third party tools and frameworks for rapid prototyping and development where applicable• Process engineering - Review processes, evaluate risks and recommend improvements in the current operating procedures
ABOUT GOLDMAN SACHS
The Goldman Sachs Group, Inc. is a leading global investment banking, securities and investment management firm that provides a wide range of financial services to a substantial and diversified client base that includes corporations, financial institutions, governments and individuals. Founded in 1869, the firm is headquartered in New York and maintains offices in all major financial centers around the world.© The Goldman Sachs Group, Inc., 2020. All rights reserved Goldman Sachs is an equal employment/affirmative action employer Female/Minority/Disability/Vet.
Location(s)IN-Bengaluru
Job ID 2021-74863
Schedule Type Full Time
Level Vice President
Function(s) Software Engineer
RegionIndia
Division Engineering
Business UnitTech Management & Strategy
Employment Type Employee