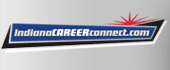 Job Information
Goldman Sachs & Co.

Systems Engineer - Network Resolution

in

Bengaluru

,

Indiana
MORE ABOUT THIS JOB
We are looking for a talent individual who is looking for a challenging but rewarding career as a network engineer to support our large and growing global enterprise network. The candidate will be part of a global team supporting the latest technologies for multi-vendor devices such as router, switches, load balancer, security appliances such as proxies, IPS, IDS etc. An Individual in this role will be part of a diverse global network frontline engineering team responsible for Production Support, Monitoring, Implementation, Deployment, and Product Life Cycle management of network infrastructure, including both internal campus/trading network and external facing client and Internet connectivity.
RESPONSIBILITIES AND QUALIFICATIONS
HOW YOU WILL FULFILL YOUR POTENTIAL• Troubleshoot complex issues both at the device-level and network-level, in a multi-vendor environment• Complete ownerships of incidents to support our internal and external clients• Effectively communicates status, plan-of-action and providing RCA, solutions, and recommendations• Identifies, diagnoses, and resolves network problems• Work closely with hardware vendor and carrier to resolve issues and provide solutions• Actively collaborates with peers to resolve issues • Adhere to Change Management and Maintenance policy and process • Ensure accurate and effective recording of updates for incidents, problems and service requestsSKILLS AND EXPERIENCE WE ARE LOOKING FOR• Understanding of networking technologies, topologies, and protocols. (TCP/IP, Routing, Switching, VLANs, Firewalls, Carrier Circuits, Ethernet)• Technical experience using any of the following: Cisco Routers & Switches, Nexus, ASR, ISR product lines, Cisco IOS, NX-OS, Juniper and Netscreen firewalls, GRE/IPSec• Hands-on experience in implementing, operating and troubleshooting IP-based Data networks (LAN/WAN/MAN).• Knowledge and experience working with network management tools such as configuration management, network health check tools, log collectors• Highly self-motivated and ability to work independently in a global team environment.• Excellent analytical, problem-solving and decision-making skills• Good communication, presentation and interpersonal skillsPreferred Qualifications• Experience working in finance industry and multi-national company• Experience with automating Network functions is a plus.• Experience with at least one programming language (Python, Perl, Java, SQL) beyond basic scripting is a key advantage
ABOUT GOLDMAN SACHS
The Goldman Sachs Group, Inc. is a leading global investment banking, securities and investment management firm that provides a wide range of financial services to a substantial and diversified client base that includes corporations, financial institutions, governments and individuals. Founded in 1869, the firm is headquartered in New York and maintains offices in all major financial centers around the world.
© The Goldman Sachs Group, Inc., 2020. All rights reserved Goldman Sachs is an equal employment/affirmative action employer Female/Minority/Disability/Vet.
Location(s)IN-Bengaluru
Job ID2020-64773
Schedule TypeFull Time
LevelAssociate
Function(s)Systems Engineer
RegionIndia
DivisionEngineering
Business UnitFoundational Infrastructure
Employment TypeEmployee