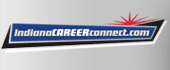 Job Information
Cook Medical

Finance Manager- Divisions

in

Bloomington

,

Indiana
Overview
The Finance Manager-Divisions at Cook Group works closely with area sales and marketing leadership and is responsible for financial planning, reporting and analysis, which includes management and leadership of the finance team members supporting these efforts. Prepares financial plans and forecasts based on performance expectations. Gathers and publishes financial information related to historical, current and future performance. Performs financial analysis utilizing appropriate financial concepts and techniques while also recommending alternative courses of action.
Responsibilities
• Management and leadership of the Division finance team members including coaching, mentoring and development• Work closely with the Divisions to preemptively understand their needs and provide related solutions, analysis and/or support and effectively communicate financial information with area division leadership• Provide/assist leaders and other personnel with financial and business analysis; including general reporting, financial statement review, and expense analysis. Conduct business operations analysis by compiling, interpreting, and presenting data• Lead the financial reporting, planning and forecasting processes and systems. Work with other members of finance leadership to improve area / global reporting, coordinating across both Divisions to drive consistency in an efficient manner. Prepare timely reports summarizing findings and recommendations• Drive projects to develop and improve recording, tracking and reporting of key performance indicators both financial and non-financial and be able to prepare and present them• Facilitate the development, maintenance, and variance analysis of a rolling forecast• Identify, recommend, and lead area / global process implementation and improvement projects
Review processes and results to ensure transactions have been recorded consistently and accurately• Create and present financial models and projections• Exercise strong problem solving skills during day-to-day activities• Must work and interact effectively and professionally with and for others throughout various levels of the area / global organization. Liase with global Division support team on all matters required
Qualifications
• Bachelor's degree in accounting or finance• Advanced knowledge of Microsoft Excel• 7 to 10 years of analysis experience with 3 being on strategic analysis• 3 to 5 years of management experience• Experience providing / overseeing direct financial planning & analysis business support strongly preferred
• Experience with general ledger and reporting software packages, e.g. business intelligence software• Experience effectively leading and managing multiple projects• Strong analytical and process skills with attention to details and data accuracy
Physical Requirements:
• General office environment• Ability to work from home when needed• Sitting for extended periods• Requires close visual acuity when working with computers, etc.• Willingness and availability to travel on company business.
Posting Date1 month ago(9/18/2020 9:46 AM)
Requisition ID2020-7867
Job Location(s)Bloomington IN United States
TravelNone
Position TypeFull Time
CompanyCook Group Inc.
CategoryAccounting/Finance/Pricing