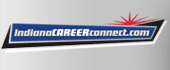 Job Information
Cook Medical

Global Transparency Manager, Ethics & Compliance

in

Bloomington

,

Indiana
Overview
Provide critical support to the Global E&C Function by partnering with business operations to educate and communicate the requirements and impact of transparency reporting. The focus is on adherence to US transparency reporting, related data and metrics, and dashboards for executive, functional, and commercial business use. Position is also responsible for monitoring and auditing activities related to the E&C Program.
Responsibilities
• Act as a cross-functional subject matter expert and advisor to global functional leadership relating to Cook's annual US Open Payments Transparency reporting, various US State transparency reporting, and evolving global transparency reporting requirements.• Develop and manage processes related to transparency requirements and information analysis; including development and understanding of global tracking and disclosure, pending legislative updates, reference guides, metrics, and trainings to provide clear and concise guidance to commercial business partners.• Collaborate with Finance and Business Insights to establish reporting metrics and insightful dashboards to aid in Cooks understanding of the related information and the derivative narrative it may tell.• Communicate Cook's data collection and reporting requirements, purposes and goals of transparency regulations, and collaborate with business partners to address Health Care Provider disputes that arise.
• Coordinate with global E&C transparency teams to standardize processes, develop consistent documentation and reporting, in part by managing the quarterly Global Transparency Council meetings.• Escalate key issues to ensure compliance guidelines are met.• Develop expertise in the following areas through in-house training programs, conferences, and outside programs: Cook's business structure and practices, Cook's Global E&C Program, E&C related to the sale & marketing of medical devices, and program auditing and monitoring.• Meet as requested with E&C, Division, and Finance leadership• Maintain the Open Payments Assumption document• Complete continuing education• Maintain a high level of knowledge of the organization's diverse business activities as these activities relate to the Global E&C Program.• Other duties as assigned.• Attend required E&C meetings and annual trade conferences.
Qualifications
• Bachelor's degree with a Master's preferred in a related field (e.g. business, accounting, marketing); or experience of such kind and amount as to provide a comparable background• Experience working in HR, law, regulatory affairs, Finance, data analytics/analysis, ethics, administration preferred• Experience with Federal/State transparency reporting preferred.
• Highly proficient in Microsoft Office software, e.g. Word, Outlook, Excel, and PowerPoint; Business Objects/Qlik• E&C credential (e.g. CCEP, CHC) preferred or willingness to obtain within 2 years of accepting position• Demonstrated attention to detail
Physical Requirements:
• Works under general office environmental conditions• Sitting for extended periods, utilizes close visual acuity for working with computers, etc.• Some travel may be required, including international
Posting Date1 month ago(10/22/2020 4:02 PM)
Requisition ID2020-8046
Job Location(s)Bloomington IN United States
Position TypeFull Time
CompanyCook Group Inc.
CategoryEthics/Compliance