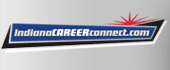 Job Information
MacAllister

Sales - Rental Counter Traveling Rep II

in

Bloomington

,

Indiana
This position travels to branches that are short staffed to help coordinate the rental and inside counter sales of new and used equipment, as well as rollout and train the current staff on new processes.
Primary Responsibilities:
Travels to various branches to fill in as assigned by Manager.

Train counter staff on new processes and policies while traveling to various branches.

Develops high output rental and sales of machinery.

Develops marketing strategy to reach as wide a market as possible to expand MacAllister's business.

Conveys the highest quality customer service to all buyers and clients.

Works with other sales coordinators, branch managers, dispatchers and shops to ensure the completeness of all paperwork and contractual agreements.

Dispatch trucks in a safe and efficient manner to meet customer needs.

Maintains a safety conscious work environment both inside and outside of store.

Answers in-coming customer phone calls quickly and efficiently.

Assists with walk-in customers, outside sales force and other departments and works with dispatch to ensure rental orders are completed "on time".

Assist outside sales with quoting and proper filing of all documentation.
Supervisory Responsibilities:
+ + No formal supervisory responsibilities
Required:
Knowledge, skills and abilities typically acquired through a high school education with technical training.

Minimum of 5 years selling experience.

High school equivalency math skills

Familiarity with surrounding areas

Ability to read and understand maps of the city and surrounding areas

Excellent interpersonal and customer service skills

Excellent communication skills, including verbal, written, non-verbal, listening and presentation skills

Excellent analytical skills such as problem solving and the ability to interpret policies, procedures and guidelines

A complete knowledge of the market and the product with the ability to discuss the technical aspects of machinery such as aerial lifts, welders, generators, light towers and heavy machinery

Strong leadership skills such as creative thinking, decision making and goal setting

Moderate computer skills, including experience using Microsoft Office software such as Word and Excel. Moderate experience using data base systems.

Must be able to lift 70+ pounds on an as needed basis in order to assist customers
Preferred:
Mechanical troubleshooting experience is very helpful
The duties and responsibilities described here are not a comprehensive list, and the scope of the job may change as necessitated by business demands.
MacAllister Machinery Co Inc. is an Equal Opportunity Employer (EEO)
Job ID: 2021-4102
Shift: 1st
External Company Name: MacAllister Machinery Co., Inc.
External Company URL: http://www.macallister.com/
Street: 2305 N Industrial Dr