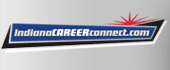 Job Information
Cook Medical

TE/AP Analyst

in

Bloomington

,

Indiana
Overview
The TE/AP Analyst works with the AP and TE teams to aid in processing invoices, credit memos, and expense reports. The AP/TE analyst works closely with the entire shared service team to identify and implement process improvement projects. Additionally, the analyst will aid the AP/TE management in performing analysis and track metrics to aid in continuous improvement and cost savings.
Responsibilities
Identify errors or discrepancies and resolve before posting- Retrieve and analyze AP data and metrics- Manage and resolve exceptions for AP/TE- Research and resolve any outstanding balances on accounts.- Assist in annual Saturday inventory and retrieving documentation for audit as requested.- Reconciliations, attaining approvals, account coding verification and data analysis.- Work within deadlines while maintaining accuracy, consistency and attention to detail.- Ensure compliance with financial policies and procedures.- Strong attention to detail with excellent problem solving skills- Must be self motivated with a desire to learn processes and to gain understanding of shared service function.- Must be able to multi-task and remain flexible when priorities arise.- Must be willing to embrace change as the organization improves and enhances processes to become globally consistent and more efficient.- Ability to appropriately handle confidential information
Qualifications
Bachelors degree in accounting, finance or business related degree- Prior experience in shared service environment or accounting area preferred.- Experience with general ledger, reporting software packages, eg business intelligence software- Experience with MicroSoft Office products, including PowerPoint, Excel, Word and Outlook.- Strong analytical and process skills with attention to details and data accuracy
Physical Requirements:
General office environment, sitting for extended periods.- Requires close visual acuity when working with computers, etc.
Requisition ID2019-6274
Job Location(s)Bloomington IN United States
Position TypeFull Time
CompanyCook Shared Service
CategoryAccounting/Finance/Pricing