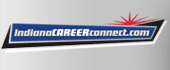 Job Information
Therma-Tru Doors

Production Associate - Butler, IN (FT-2nd & 3rd Shift) &(PT all shifts)

in

Butler

,

Indiana
Company Name
Therma-Tru
Overview
Are you looking for a new career and company to call home?
Do you want to work somewhere knowing that your safety comes first?
What about an environment where you make a difference every day?
Or would you like to work someplace awesome with awesome people?
Let us Open the Door to YOUR Future at Therma-Tru…
Therma-Tru Doors, in Butler, Indiana, has direct hire opportunities for highly motivated, positive people. We are searching for production associates to join our growing organization!
Starting pay is $16.26 - $17.61 (+ $0.55 shift premium for 2nd and 3rd shifts) with benefits starting Day One...No waiting for insurance!
Therma-Tru is a leader in fiberglass entry doors systems. We make you feel at home through security, performance, and style. Therma-Tru is part of Fortune Brands Outdoors & Security business segment along with Master Lock, Fypon, Fiberon Decking and Larson Manufacturing.
We win together as a team. Learn more atwww.thermatru.com
Benefits:
Health care benefits day one!
Retirement savings
Product discounts
Training opportunities
Safe & clean work environment
Qualifications
As aProduction Associate, you'll have the opportunity to work in a well-maintained manufacturing environment where each department specializes in assembling an aspect of the door from the start, by using our sheet molded compound; to the finish, such as hanging the doors in a frame and shipping high quality finished products to our customers.
Successful candidates will have:
High School Diploma or HSE or manufacturing experience required

Ability to successfully complete pre-employment background and drug screen

Qualification Requirements- To perform this job successfully, an individual must be able to perform the essential functions of the job. The requirements listed above are representative of the knowledge, skill, and / or ability required. Reasonable accommodations may be made to enable individuals with disabilities to perform the principal accountabilities.

Physical Demands- Physical demands of performing the duties of this job include, but are not limited to, frequently lifting and/or moving up to or less than 50 pounds and occasionally lifting and/or moving up to 50 pounds, and rarely lifting and/or moving 50 pounds or more.

Non-Physical Demands- Include but are not limited to time pressures, frequent change of tasks, irregular work schedule/overtime, multi-tasking, working closely with others as a team, and tedious or exacting work.

Work Environment- While performing the duties of this job, the associate works around mechanical hazards, noise and or vibration on a daily basis. Extreme temperatures, wetness / humidity and being outdoors are seasonally in nature.

Mathematical Skills- Ability to add, subtract, multiply, and divide in all units of measure; using whole numbers, common fractions, and decimals.

Computer Skills- Computer literate.

Language Skills- Ability to read and comprehend simple instructions, short correspondence, and memos. Ability to write correspondence.
Health, Safety, and Environmental:
Therma-Tru Corporation is committed to providing a safe workplace and promoting the health and safety of its associates. Workplace safety and managing the operation of our company in an environmentally responsible manner is the responsibility of each associate. Associates are responsible for participating in our Company's incident and injury prevention programs as well as our Company's environmental programs. All associates must comply with our environmental, health and safety policies and procedures as well as federal, state and local regulations.
Are you ready to make a change? Join our team!
APPLY NOW!
Job ID2020-3522
Positions300
Job LocationsUS-IN-Butler