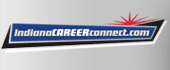 Job Information
Allegion

Supplier Quality Engineer

in

Carmel

,

Indiana
Creating Peace of Mind by Pioneering Safety and Security
At Allegion, we help keep the people you know and love safe and secure where they live, work and visit. With more than 30 brands, 11,000+ employees globally and products sold in 130 countries, we specialize in security around the doorway and beyond.
Supplier Quality Engineer:
This position is for a Supplier Quality Engineer in the Allegion Americas region. Specific focus will be supplier maintenance / development within Allegion's key commodities, NPD support, supporting supplier-related quality processes across the America's business units and supply base and supplier on-boarding.
The Supplier Quality Engineer is responsible for executing On Site Assessments at supplier locations to evaluate the capability of the supplier's process to produce and deliver parts that meets customer requirements, and onboarding new suppliers as needed to ensure they understand Allegion's production expectations.
The position will also support the supply base in Allegion's key commodities, resolving major disruptions when they occur, driving on-time supplier 8D closure rate and supporting both commodity management's strategic vision and the manufacturing's ongoing production.
The Supplier Quality Engineering will also drive standard quality processes across Allegion's business units and supply base and support NPD programs as needed.
This position will work with Suppliers, Commodity Management, Procurement, Sustaining and NPD Engineering and Operations to establish strategic and comprehensive activities which are aligned to the business objectives and customer expectations.
This position reports to the Americas Supplier Quality Manager.
What You Will Do:
Ensures quality KPI's are improved / maintained, understands and supports commodity management's strategic initiatives and fosters solid working relationships between suppliers and Allegion's manufacturing locations.

Conducts On-Site Assessments, in support of new sourcing, to evaluate the capability of the supplier's process to produce and deliver a part that meets customer requirements.

Provides quality detail required to support source selection and supplier rationalization initiatives.

Provides Suppliers with technical oversight and expertise in areas such as Process Development thru Capability Studies, FMEA, Measurement Systems Analysis, Control Plans, Error Proofing…

Supports Allegion NPD programs as assigned, and as part of this, leads AQP reviews with Suppliers which include Design reviews via Tooling Risk Assessment, Pass Thru identification, Key Characteristic Matrix, Safe Launch Control, Launch Readiness and Run-at-Rate.

Drives on-time PPAP and Flawless Launch for responsible components.

Works in conjunction with Plant QE and Suppliers in 8D problem solving - leading cross-functional teams on major issues resolution at Supplier locations and drives supplier 8Ds to on-time closure.

Supports training of internal staff along with other functions on Supplier Quality processes, tools, procedures and work instructions.
What You Will Need to Succeed:
Bachelor's degree in Engineering, Supply Chain, Operations, or related field required; Master's preferred

3-5 years of Quality Engineering experience in increasing responsibility in the areas of Quality, Supplier Quality, Supplier Management or related field, including at least 2 years of direct manufacturing, in plant experience

Demonstrated program management experience and in-depth process improvement and problem-solving experience (including expertise with tools and processes such as APQP, Lean, Six Sigma, PPAP, 8D, FMEA, VAVE, etc.)

Solid understanding of Quality Management Systems ISO-9001/TS-16949

Proficient in the use of Microsoft Office products and statistical software

Demonstrated ability to effectively to interact and influence in a matrix organization with an international exposure

Active knowledge about electronic and/or mechanical manufacturing processes and assembly

Fluent in English (spoken and written); Bilingual considered a strong asset

Ability to travel up to 50%
Allegion is a Great Place to Grow your Career if:  
You are seeking a rewarding opportunity that allows you to truly help others.  With thousands of employees and customers around the world, there's plenty of room to make an impact. As our values state, "this is your business, run with it" at https://www.allegion.com/corp/en/careers/culture.html .

You value personal well-being and balance, because we do too! 

You're looking for a company that will invest in your professional development.  As we grow, we want you to grow with us. 

You want a culture that promotes work-life balance.  Our employees enjoy generous paid time off, because at Allegion we recognize that you have a full life outside of work! 
What You'll Get from Us:
Health, dental and vision insurance coverage, helping you "be safe, be healthy" at https://www.allegion.com/corp/en/careers/culture.html#serve   

A commitment to your future with a 401K plan, offering a 6% company match and no vesting period

Tuition Reimbursement  

Employee Discounts through Perks at Work 

Community involvement and opportunities to give back so you can "serve others, not yourself"  at https://www.allegion.com/corp/en/careers/culture.html#serve

Opportunities to leverage your unique strengths through CliftonStrengths testing and coaching 
We Celebrate Who We Are!
Allegion is committed to building and maintaining a diverse and inclusive workplace. Together, we embrace all differences and similarities among colleagues, as well as the differences and similarities within the relationships that we foster with customers, suppliers and the communities where we live and work. Whatever your background, experience, race, color, national origin, religion, age, gender, gender identity, disability status, sexual orientation, protected veteran status, or any other characteristic protected by law, we will make sure that you have every opportunity to impress us in your application and the opportunity to give your best at work, not because we're required to, but because it's the right thing to do. We are also committed to providing accommodations for persons with disabilities. If for any reason you cannot apply through our career site and require an accommodation or assistance, please contact our Talent Acquisition Team at mailto:mailto%3ASpecialAssistanceTalentAcquisition@Allegion.com . at mailto:mailto%3ASpecialAssistanceTalentAcquisition@Allegion.com
© Allegion plc, 2020 | Block D, Iveagh Court, Harcourt Road, Dublin 2, Co. Dublin, Ireland
REGISTERED IN IRELAND WITH LIMITED LIABILITY REGISTERED NUMBER 527370
Allegion is an equal opportunity and affirmative action employer at https://www.allegion.com/corp/en/careers/equal-opportunity.html
Privacy Policy at https://www.allegion.com/corp/en/footer/privacy-statement.html
Join Our Talent Network
We are Allegion.
A team of experts.
United under a common desire;
Protect today innovate for tomorrow.
And never settle for the status quo.
We believe in anticipating opportunities
by sharpening our skills
and finding new answers
through collaboration.
We believe in a safer, more secure world.
We believe in providing peace of mind.
We believe in being true to ourselves and to those
who trust-in our protection.
We are many. We are one.
We are Allegion.
Allegion