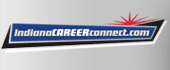 Job Information
GadellNet

Technical Support Engineer (Branch Engineer)

in

Carmel

,

Indiana
As one of the fastest growing IT companies in the Midwest, GadellNet Consulting Services inspires and enables hundreds of small businesses to leverage technology to drive phenomenal business results. We are passionate about building a creative, entrepreneurial, and progressive work environment where all employees are empowered. GadellNet is a family-friendly company that prides itself on its ability to recruit, train and promote qualified individuals regardless of their race, religion, gender, gender identity, sexual orientation, national origin, ethnicity, disability, age, veteran status or any other characteristics that makes people unique, diverse and different. GadellNet is proud to employ a highly talented, diverse team and is looking for individuals interested in helping grow our business further in 2020.
About the Position:
As a Technical Support Engineer (Branch Engineer), you will be responsible for all client issues via telephone and e-mail to ensure courteous, timely and effective resolution of end user issues. Your main objective is to ensure proper computer operation in order for end users to accomplish business tasks. This includes actively resolving escalated end user help requests within established SLAs. Problem resolution may involve the use of diagnostic and help request tracking tools, as well as require in person, hands on help at the desktop level. As a Technical Support Engineer (Branch Engineer), you will be on-site with one specific client and will be the main point of contact for any IT needs.
Responsibilities:
Primary contact for customers for any technical issues

Responsible for monitoring the infrastructure, customer devices and troubleshooting issues.

Communicate any technical issues to the customer

Provide technical assistance and support for incoming queries related to computer systems (PC and MAC), networking equipment, UPS devices, Printers, ISPs and 3rd party software and hardware

Walk customers through the problem-solving process and train them on computer usage

Install, modify and repair computer hardware, networking hardware, computer peripherals and software including warranty repair claims with OEM Manufacturers (Dell, Lenovo, HP, Meraki)

Run diagnostic programs to resolve problems

Serve as the client contract expert for the purpose of spotting tickets that are out of the normal scope and require further account management action

Enforce request handling and escalation policies and procedures

Monitor incident trends and anticipate potential problems for proactive resolution

Participate in an on-call rotation

Meet weekly measured goals and metrics (SLA, CSE, Utilization and documentation)
Requirements:
4 or more years of experience troubleshooting and working with the following systems:

Desktop and Laptop systems (PC, MAC is a PLUS)

Microsoft Exchange Server or Online Exchange (Office 365)

Active Directory (Add/Removing Users, Modifying Permissions, working with GPO, and Powershell)

Microsoft SQL is a PLUS

Microsoft Windows Server Operating systems Server 2019 and older

At least 4 years of experience working as a help desk or service desk engineer

Proficiency in troubleshooting complex systems

Excellent communication skills, both written and verbal

2 or more years of experience with network design, architecture and implementation

Extensive application support experience Including

Microsoft Office 365/ Microsoft Office

Microsoft Teams

Workstation Imaging Software

Antivirus

Workstation Encryption (Bit Locker)

Backup/Recovery Software

MDM software

Working knowledge of a range of diagnostic utilities

Experience working in an ITIL-driven environment, and working knowledge of ITIL principles and processes

Exceptional interpersonal skills, with a focus on rapport-building, listening and questioning skills

Strong documentation skills

Ability to conduct research into a wide range of computing issues is required

Ability to present ideas in a user-friendly, business-friendly manner

Associates degree or higher
Values:
At GadellNet, our core values guide our decision-making process, overall empowerment of our employees and assignment of responsibility within our teams. This role is meant to create an experience that supports the values and goals of GadellNet and fosters a one-of-a-kind service experience for our Clients. This experience creates brand awareness and equity, as well as establishes a culture that attracts and retains the top talent available in our markets.
Make an Impact

100% Responsibility 0% Excuses

Grow or Die
#IND