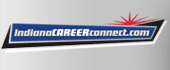 Job Information
Knipper

Pharmacy Fulfillment Technician - $1000 Sign-on Bonus

in

Charlestown

,

Indiana
POSITION SUMMARY:
The Pharmacy Fulfillment Technician is responsible for preparing, filling and distributing prescriptions according to client orders/specifications, maintaining equipment and inventory in the pharmacy and record keeping related to patient and drug information.
POSITION RESPONSIBILITIES:
• Assist the Pharmacist in reviewing, processing, preparing, filling, labeling and dispensing of medications, supplies, and the provision of pharmaceutical care.
• Verify information on prescriptions received prior to processing (correct prescriber, name of patient, patient information, medication, dose, quantity, number of refills, lot and expiration date).
• Communicate with Patient Service Center (PSC) representatives as necessary to ensure medication compliance, medication and supply inventory, and overall coordination of care and as applicable.
• Account for delivery receipts for all delivered prescriptions.
• Follow HIPAA and privacy law guidelines, and any other local or federal laws.
• Maintain all records including prescription logs and related files.
• Receives, stores and logs inventory and returns, verifies quantities against invoices, and informs supervisors of stock needs or shortages
• Assist Inventory Specialist with expiration date review of all medications on a scheduled basis and prepare outdated medication for destruction according to procedure.
• Post payments and shipments to ensure accurate payment status and accurate account activity.
• Evaluate all completed prescriptions/authorizations to ensure that the appropriate information has been obtained to allow for compliance with applicable standards and regulations.
• Perform follow up on all outstanding prescriptions/authorizations and communicate discrepancies to pharmacist or PSC technicians.
• Perform problem solving on order delays.
• Perform Quality Assurance checks on automated technology specific to pharmacy equipment and shipping requirements
• Maintain a clean and orderly work site.
• Perform all other duties as assigned.
REQUIRED EDUCATION AND EXPERIENCE:
• High School diploma or equivalent
• Indiana requires a licensed pharmacy technician to be over the age of 18
• One (1) year of pharmacy operations or logistics experience
• Indiana Pharmacy Technician License, or commitment to complete the 'technician in training' requirements approved by the Indiana Board of Pharmacy, within one year of hire date
• Knowledge of medical terminology (including sig codes and Roman numerals), brand and generic names of medications, and general pharmacy terminology
• Computer literacy to include operating systems, Microsoft Office Suite, presentation software, communication and collaboration tools, and Adobe PDF or comparable
• Ability to read, write, speak, and understand the English language
PREFERRED EDUCATION AND EXPERIENCE:
• One (1) year of previous specialty pharmacy technician experience with exposure to fulfillment of prescription orders
• Nationally certified through the PTCB or another approved certifying agency
• Inventory or logistics control experience
KNOWLEDGE, SKILLS & ABILITIES:
• Excellent verbal and written communication skills
• Excellent interpersonal skills
• Excellent problem-solving and organization skills
• Ability to learn from a variety of techniques
• Ability to follow established process flows
• Basic math skills
• Ability to recognize subtle differences in names and numbers
• Ability to work effectively in highly stressful situations, exhibiting flexibility in changing situations
PHYSICAL REQUIREMENTS:
• Location of job activities 100% inside
• Noise and / or vibrations exposure
• Reaching (overhead), handling, and feeling
• Stand, bend, stoop and sit for prolonged periods of time
• Lift, carry, and move up to 50 pounds
Reasonable accommodations may be made to enable individuals with disabilities to perform the essential functions.
ID: 2021-2292
External Company Name: KnippeRx Inc.
External Company URL: www.knipperx.com
Street: 1250 Patrol Road