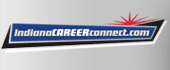 Job Information
Fiat Chrysler Automobile

Mainframe DBA

in

Chennai

,

Indiana

India
Mainframe DBA
Job ID:GICR-215
Career Area:Information Technology
Job Category:Information Technology-Information Communication Technology
Location:Chennai,Tamil Nadu
,IN
Date Posted:March 8, 2021
Brand:FCA Group
Apply (careers.fca@fcagroup.com)
Share this job
Share on Facebook (http://www.facebook.com/sharer.php?u=https%3A%2F%2Fcareers.fcagroup.com%2Fjob%2F12404949%2F&t=Mainframe%20DBA%20Information%20Technology%20FCA)

Share on Twitter

Share on Linkedin

Share by Mail
Job Overview
Qualifications
Essential:
5+ years of total work experience as a DB2 for z/OS DBA

In-depth knowledge of SQL.

In-depth knowledge of IBM and BMC database Utilities (reorgs, runstats, image copy, point in time recoveries) and knowledge of how to expand and reduce tablespaces.

In-depth understanding of JCL and TSO.

Working knowledge of BMC Performance toolset along with IBM's QMF product.

Good understanding of ACF2, the z/OS Operating System, CA Job Scheduler, and VSAM files, DB2 COBOL programs and DB2 COBOL Subroutines

Experience in writing technical documentation.

Exposure to Production support & Implementation support experience on z/OS platforms.

Experience in closely working with application performance issues in production environment

Experience working with IBM Technical Services and raising IBM PMRs.

Good knowledge on Capacity planning & forecasting

Experience with DR testing & strategies.

Assembling and coordinating project staff including on site resources and outsourced resources in support of resolving complex issues/projects.

Experience with converting "SIMPLE" tablespaces to PBG.

Experience in supporting an Application Development Staging DB2 Subsystem. Where DBAs are responsible for extracting Production data and loading into the Staging DB2 Subsystem tables along with many other responsibilities.
Desirable:
Master's degree

DB2 for z/OS certification a plus

Working knowledge of IMS

Experience with DB2 for LUW or MSSQL a plus

Experience with Service Now
Specific Skill Requirement
DB2 for z/OS DBA
Our benefits reflects the FCA commitment to helping you reach your personal and professional goals. In addition to an environment that promotes career development, we offer benefits for a healthy lifestyle and a rewarding future, designed to take care of you and your family, in various stages of life.
As a global company, our employee packages will vary by country, customary norms and the legal entity into which you are hired.