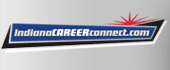 Job Information
CommonSpirit Health

MSW Home Care

in

Columbus

,

Indiana
Overview
American Nursing Care has provided home care and wellness services for over 13 years. Their innovative services and specialty programs recognize the needs of each patient and promote the highest quality of life. Their goal is to ensure all services consistently exceed quality measures and the expectations of patients and referring physicians. American Nursing Care's quality care is provided through a team of registered nurses, social workers, companions, dieticians, aides and physical, occupational and speech therapists.
Responsibilities
Your work should be more than just a job.With us, you can expect arewarding career, family-friendly work schedulesand an opportunity to make a difference, to have a voice and toadvance your career.
Coordinates care with other caregivers and the attending physician to improve and/or maintain the social, emotional, functional and physical health status of the client.
Establishes a care plan in according to the physician's plan of treatment. Provides crisis intervention as required.

Assists the physician and other caregivers in understanding the significant social/emotional/economic factors influencing the patients ability to improve medically.

Assists in making appropriate community referrals to gain access to additional resources as needed. (i.e. applications for public assistance, housing problems, additional health care resources, transportation).

Works with the patient's family/caregivers to resolve problems interfering with an optimum caring relationship between the patient and family /caregiver.

Participates in agency inservices designed to increase the knowledge of staff to maximize productive interaction with patients, case conferences, discharge planning, summary reports, quarterly record review and annual program review
Qualifications
Master's degree from an accredited school
Currently licensed to practice in the state served
One year of social work experience in a health care setting required
Connect With Us!
Not ready to apply, or can't find a relevant opportunity?
to learn more about a career at CHI Health at Home and experience #humankindness.
Equal Opportunity
CHI Health at Home is an Equal Opportunity / Affirmative Action employer. All qualified applicants will receive consideration for employment without regard to race, color, religion, sex, sexual orientation, gender identity, national origin, age, disability, protected Veteran status or any other characteristic protected by law. For more information about your EEO rights as an applicant, please
If you need a reasonable accommodation for any part of the employment process, please contact us by telephone at (1-800-875-2622) and let us know the nature of your request and your contact information. Requests for accommodation will be considered on a case-by-case basis. Please note that only inquiries concerning a request for reasonable accommodation will be responded to from this telephone number.
Job ID2020-102266
Employment TypePer Diem
DepartmentHome Health and Hospice
Hours / Pay Period80
FacilityAmerican Nursing Care Columbus
ShiftVaried
LocationColumbus
State/ProvinceIN
Standard HoursVaried
CommonSpirit Health