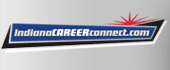 Job Information
Cummins Inc.

[Part-Time Role] Fuel Systems Knowledge Management Advisor

in

Columbus

,

Indiana
[Part-Time Role] Fuel Systems Knowledge Management Advisor
Description
We are looking for a talented [Part-Time Roles] Fuel Systems Knowledge Management Advisor to join our team specializing in Engineering for our Cummins Corporate business segment in Columbus, IN.
The responsibilities of this role are currently defined for a part-time working arrangement at 20 hours per week. The number of work hours and specific responsibilities are based on business need and subject to approval.
In this role, you will make an impact in the following ways:
This engineering service focused, developing leadership position includes those who develop and maintain the information technologies, functional excellence or product information change management that enables the engineering practitioners to work more efficiently and effectively.
Investigates technical information and knowledge based infrastructure opportunities and challenges; understands causal mechanisms, recommends appropriate action, owns problem resolution and documents results.
Architects, designs and/or provides support of information processes such as Engineering Standard Work, (ESW), Value Package Introduction (VPI), change management and data repositories such as technical information libraries, all required to meet the needs of practitioners within the technical function.
Obtains input and negotiates with a broad variety of technical practitioners to deliver new and revised processes and tools that advance the capability of the function and its ability to deliver high quality drawings and specifications.
Makes decisions, plans and implements new and revised processes, work instructions, software and/or computing solutions that improves the technical quality, efficiency and/or effectiveness of the technical function.
Provides problem resolution leadership for complex systems with a high degree of ambiguity and often global business impact.
Leads the development and improvement of work processes and systems across function(s) within a global business unit or managing improvement across business units.
Coordinates and directs work of technical project teams, up to and including direct management of small to mid-sized teams.
Coaches and mentors other engineers, project managers and cross-functional team members.
Qualifications
To be successful in this role you will need the following:
Prior Technical Specialist/Specialist Engineering equivalent work experience in a relevant discipline area is required with a demonstrated track record of technical problem solving, quality decision making and providing technical direction and leadership to a project team(s).
Lead ESW Restructuring Process for Fuel Systems
Diesel Fueling and Fuel Systems Engineering Standard Work Area Leadership
Lead simulation development and prevention capability improvement for assigned BUs
Compensation and Benefits
Base salary rate commensurate with experience. Additional benefits vary between locations and include options such as our 401(k) Retirement Savings Plan, Cash Balance Pension Plan, Medical/Dental/Life Insurance, Health Savings Account, Domestic Partners Coverage and a full complement of personal and professional benefits.
Cummins and E-verify
At Cummins, we are an equal opportunity and affirmative action employer dedicated to diversity in the workplace. Our policy is to provide equal employment opportunities to all qualified persons without regard to race, gender, color, disability, national origin, age, religion, union affiliation, sexual orientation, veteran status, citizenship, gender identity and/or expression, or other status protected by law. Cummins validates right to work using E-Verify. Cummins will provide the Social Security Administration (SSA) and, if necessary, the Department of Homeland Security (DHS), with information from each new employee's Form I-9 to confirm work authorization.
Job ENGINEERING
Primary Location United States-Indiana-Columbus-US, IN, Columbus, Cummins Tech Center
Job Type Experienced - Exempt / Office
Recruitment Job Type Exempt - Experienced
Job Posting Feb 15, 2021, 3:11:38 PM
Unposting Date Ongoing
Req ID: 210000MP
Cummins Inc.