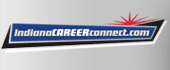 Job Information
Columbus Regional Hospital

Registered Nurse - Nursing Resources **Signing Bonus**

in

Columbus

,

Indiana
Potential for $3500 signing bonus on select RN positions!
(Ask CRH Recruiting about eligibility requirements.)
What you need to know about this position:
As a member of Nurses Resources (sometimes called the float pool), you are at the core of ensuring we have the nursing staff in the right place at the right to meet the needs of our inpatient units.

You have the opportunity to "float" to units giving you the chance to broaden your knowledge and experience.

Our Registered Nurses in Nursing Resources have an hourly base rate starting at $26.78 and is commensurate with experience and could be eligible for shift differentials and Sunday/holiday premiums.

In this position you would be scheduled to work 3 -12 hour Night shifts (36 hours/week, considered full time) with start/end times of 7p-7:30a with a holiday and weekend requirement.

With at least 16 hours per week this position is benefit eligible.
What is required for this position:
Upon hire you must have:

Associate of Science in Nursing, Bachelor of Science in Nursing preferred.

Indiana License as a Registered Nurse.

Within 30 days of hire you must have:

Basic Life Support (BLS) certification.
(CRH provides training & time to acquire certification after employment)
This position requires frequent standing, walking, talking and listening and lifting or moving more than 50 lbs.