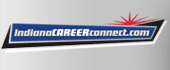 Job Information
Harrison Healthcare Center

Speech Language Pathologist (Full-time/In-House!!)

in

Corydon

,

Indiana
Harrison Healthcare Center, a member of the CommuniCare Family of Companies is currently recruiting for a full-timeSpeech Language Pathologist (SLP) to join our team. Our therapists are members of the CommuniCare family, and this is not a contract position.
PURPOSE/BELIEF STATEMENT:
The Staff Speech-Language Pathologist assumes part and/or full-time responsibilities in an assigned facility. This is a professional position with the primary responsibility of evaluation of patients and direct patient care. Speech-Language Pathologists work to prevent, assess, diagnose, and treat speech, language, social communication, cognitive-communication, and swallowing disorders. Additional duties of an administrative nature may be assigned by Therapy Director or facility Executive Director.
JOB DUTIES & RESPONSIBILITIES
Performs evaluations, screens, and treatments of facility patients/residents who are in need of Speech Therapy services.

Reviews medical chart and screen prior to completing evaluation to determine patient's need for services and ability to benefit from skilled services.

Perform evaluations under physician order and develop a plan of care in accordance with patient's needs.

Implements treatment plan through direct treatment and education of treatment staff which includes therapists and other members of team involved in the treatment plan.

Provide necessary supervision for CFY-Speech Language Pathologists and students as appropriate.

Plans, directs, or conducts rehabilitative treatment programs to improve communication, swallowing, and/or cognitive problems.

Administers, scores, and interprets specialized speech tests.

Instructs residents, families, and caregivers to monitor speech and provide ways to practice new skills.

Instruct and educate residents, families, and caregivers in appropriate diet recommendations and modifications for safe swallowing techniques.

Provides treatment in accordance with established standards of practice, department procedures, and productivity standards.

Demonstrates the ability to spend 82-85% of work day in direct patient care.

Maintain professional growth and development by participating in continuing education programs and other approved learning experiences.

Maintains confidentiality of all medical record, facility, and rehab related information.

Maintains accurate billing information in accordance with facility procedures daily.

Attends/Leads interdisciplinary meetings as appropriate to relay clinical findings and make recommendations to other members of the rehab team.

Attends and participates in family meeting when appropriate.

Completes required forms and documents in accordance with company policy and state and/or federal regulations.

Conducts staff/family training and education when appropriate by formal and informal in-services as well as consultations.

Reviews and adheres to the policies and procedures outlined by the facility and CommuniCare Rehabilitation.
QUALIFICATIONS & EXPERIENCE REQUIREMENTS
The Speech Language Pathologist must have a Bachelors and/or a Master's Degree in Speech-Language Pathology from an Accredited Program.

Hold a current state license

Competency in therapy treatment and evaluation principles, techniques, materials and equipment utilization

Knowledge of state and federal accreditation

Strong verbal and written communication skills

Good organizational skills

Must be able to travel as necessary
Benefits
As a CommuniCare employee you will enjoy competitive wages and PTO plans. We offer full time employees a menu of benefit options from life and disability plans to medical, dental, and vision coverage from quality benefit carriers. We also offer 401(k) with employer match and Flexible Spending Accounts.
About Us
A family-owned company, we have grown to become one of the nation's largest providers of post-acute care, which includes skilled nursing rehabilitation centers, long-term care centers, assisted living communities, independent rehabilitation centers, and long-term acute care hospitals (LTACH). Since 1984, we have provided superior, comprehensive management services for the development and management of adult living communities. We have a single job description at CommuniCare, "to reach out with our hearts and touch the hearts of others." Through this effort we create "Caring Communities" where staff, residents, clients, and family members care for and about one another.
COVID Vaccines are available for CommuniCare employees. In conjunction with our pharmacy partners , we are currently offering free COVID vaccines to employees! You can protect yourself, your family, and your community from COVID by getting vaccinated at no charge.