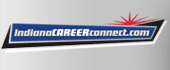 Job Information
CACI International

Project Manager with DAWIA PM Level II - Secret Clearance

in

Crane

,

Indiana
Job Description
Are you an experienced Project Manager who believes in the Mission and want to support the Counter Unmanned Aerial Systems (C-UAS) mission? Would you like to be part of Fortune World's Most Admired Company?
About the Role:
Supports and coordinates the completion of a Post-Award Orientation (PAO) meeting and associated documentation which defines:

any unique characteristics of the requirement(s)

identifies stakeholders' roles and responsibilities

reviews the 60-day transition-in to full performance

establishes a common understanding of cost, schedule, and performance expectations

Coordinates preparation of Program Management Plan (PMP), a resource-loaded baseline that outlines the steps that will be taken, the timeline to completion, provides an expenditure plan, defines the deliverables, and identifies any associated risks and appropriate mitigation needed for execution of the TO.

Supports and coordinates the preparation of the Monthly Status Report (MSR), which provides a detailed status for each project within the PMP as well as capture an overall status of the TO

Conducts quarterly project management reviews with the ACOR to include detailed project information on cost, schedule, performance, risk assessment, and risk mitigation plans
What You'll Get to Do:
Responsible for the overall management of the specific task order(s) and ensuring that the technical/financial solutions and schedules in the specific delivery orders are implemented in a timely manner.

Organizes, directs and coordinates the planning and production of all activities associated with assigned delivery order projects.

Demonstrates competent writing and oral communication skills.

Ensures quality products and services are delivered.
You'll Bring These Qualifications:
US Citizenship with the ability to obtain/maintain DoD Security Clearance

Bachelors degree in program management, business administration, or in a related area

7+ years of experience in the field or in a related area

Experience providing Analysis of Alternative estimates

Experience coordinating the bill of materials with engineering and supply chain

Experience overseeing deliverables and CDRL status

Experience developing the monthly status report

Experience managing the Integrated Master Schedule

Extensive experience and judgment to plan and accomplish goals

Able to lead and direct the work of others

Focus on tactical and operational plans for the whole project.

Able to resolve difficult to moderately complex problems

Good communicator able to influences others outside of own project regarding policies, practices, and procedures

Familiar with a variety of the field's concepts, practices, and procedures.
These Qualifications Would be Nice to Have:
Active DoD SECRET clearance

PMP

DAWIA PM Level II

14 years of experience in the field or in a related area
​​What We Can Offer You:
We've been named a Best Place to Work by the Washington Post.

Our employees value the flexibility at CACI that allows them to balance quality work and their personal lives.

We offer competitive benefits and learning and development opportunities.

We are mission-oriented and ever vigilant in aligning our solutions with the nation's highest priorities.

For over 55 years, the principles of CACI's unique, character-based culture have been the driving force behind our success.
C-UAS #CUAS
Job Location
US-Crane-IN-BLOOMINGTON
CACI employs a diverse range of talent to create an environment that fuels innovation and fosters continuous improvement and success. At CACI, you will have the opportunity to make an immediate impact by providing information solutions and services in support of national security missions and government transformation for Intelligence, Defense, and Federal Civilian customers. CACI is proud to provide dynamic careers for employees worldwide. CACI is an Equal Opportunity Employer - Females/Minorities/Protected Veterans/Individuals with Disabilities.
CACI International