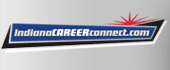 Job Information
Acuity Brands

Maintenance Technician A 1 Job

in

Crawfordsville

,

Indiana
Acuity Brands Lighting, Inc.
Maintenance Mechanics Responsibilities (Level A)
· Demonstrate and maintain proficiency at:
· Troubleshooting electrical, mechanical, and controlling systems.
· Rebuild equipment components and returning them to factory specifications.
· Advanced blueprint and schematic reading.
· Sizing and installation of wire, conduit, piping, and fittings for various applications.
· Repairing centrifugal and reciprocating pumps.
· Identifying and ordering repair parts.
· Intrusive preventive maintenance procedures.
· Operating a volt-meter.
· Installing safety devices.
· Demonstrate and maintain understanding of:
· Boiler operations.
· Paint operations.
· Fabrication operations.
· Assembly operations.
· Anodizing operations.
· 3 phase electrical systems.
· PLC controls.
· Demonstrated Proficiency at:
· Advanced troubleshooting of electrical, mechanical, and electronic systems.
· General PLC programming.
· PLC troubleshooting.
· Safety device troubleshooting.
· Operation and repair of chemical and steam systems.
· All plant preventive maintenance.
· Work Control system.
· PM scheduling system.
General Responsibilities of Maintenance Personnel (all positions)
· Act as first responders for emergency response (chemical/oil spills/medical)
· Grounds and facility upkeep
· Maintain PIT certification
· Perform manual material handling/manipulation of various parts and equipment
· Hold and maintain an unrestricted valid Indiana state driver's license
· Perform quality and safety inspections on all parts, orders, and equipment
· Perform inventory control procedures/paperwork/computer work
· Support, Sustain, and Participate in Lean Manufacturing/Process Improvement events
· Individual responsibility for personal and area safety
· General housekeeping duties as necessary
Long Description
Job Responsibilities
Education
Certifications
Competencies
Physical Requirements
We value diversity and are an equal opportunity employer. All qualified applicants will be considered for employment without regards to race, color, age, gender, sexual orientation, gender identity and expression, ethnicity or national origin, disability, pregnancy, religion, covered veteran status, protected genetic information, or any other characteristic protected by law.
Acuity Brands