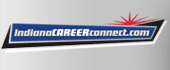 Job Information
Franciscan Health

Occupational Therapist I

in

Crawfordsville

,

Indiana
Occupational Therapist I
Therapy Services
Franciscan Health
1710 Lafayette Road Crawfordsville, IN 47933
Days/Nights; Weekends
PRN (As Needed)
Bachelor's Required
WHAT WE NEED
Compassionate therapists ready to help restore independence
WHO WE ARE LOOKING FOR
Occupational therapists have the special training to evaluate patients and develop a plan to help build or restore vocational, homemaking, and daily living skills. It's a job that requires a special touch and the ability to establish good patient relationships. When you can do all that in a place that values faith and compassion, you know you're onto something special.
Are you good at evaluating patient needs and developing appropriate therapy plans? Do you exercise safe judgment? Are you able to compassionately help others? We have a special place that needs your skills.
WHAT YOU WILL DO
Evaluation of Patient Function with Consideration of Age Appropriate Needs

Development of Treatment Plan

Participates in teaching new skills or retraining patients in once familiar daily activities have been lost due to illness or injury.

Follow treatment programs and goals for improved patient function.

Maintain appropriate clinical records, clinical notes, and reports to the registered occupational therapist.

Participate in case conferences to ensure coordinated and comprehensive plans for care for the patients and participates in teaching patients and families.
WHAT IT TAKES TO SUCCEED
Utilize time productively.

Demonstrate flexibility in staffing and adaptability to changes in patient care practice.

Exercise safe judgement in decision making.

Demonstrate tact and understanding when dealing with others. Respond in a positive manner to constructive criticism.

Speak clearly and distinctly.

Perform tasks involving physical activity, such as heavy lifting, extensive bending and standing.
WHAT WE'RE LOOKING FOR
No Experience
License(s): Occupational Therapist; Occupational Therapist Registed
Certification(s): Basic Life Support Program
Travel: Never or Rarely
EQUAL OPPORTUNITY EMPLOYER
It is the policy of Franciscan Alliance to provide equal employment to its employees and qualified applicants for employment as otherwise required by an applicable local, state or Federal law.
Franciscan Alliance reserves a Right of Conscience objection in the event local, state or Federal ordinances that violate its values and the free exercise of its religious rights.
Franciscan Alliance is committed to equal employment opportunity.
THERAPY SERVICES ​​​​
Crawfordsville, IN, US, 47933
PRN (As Needed)
Never or Rarely
employmentType: PRN (As Needed)
Weekends
Crawfordsville
IN
47933
1710 Lafayette Road