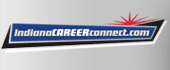 Job Information
Franciscan Health

Physical Therapist I

in

Crawfordsville

,

Indiana
Physical Therapist I
Therapy Services
Franciscan Health
1710 Lafayette Road Crawfordsville, IN 47933
Days/Evenings; Multiple Shifts Available; Weekends
PRN (As Needed)
Bachelor's Required
WHAT WE NEED
Positive, encouraging physical therapists
WHO WE ARE LOOKING FOR
A good physical therapist is one who can develop an achievable plan of care and help a patient through that plan. A great physical therapist is one who develops a realistic plan with measurable goals tailored to each patient's situation. A great physical therapist works with more than just the patient, involving the physician, family and other healthcare providers as needed. A great physical therapist doesn't just go through the motions, instead listening carefully to a patient's concerns, monitoring progress, and adjusting plans as needed. We are looking for a great physical therapist.
Are you a good team player? Are you able to strike the balance between encouraging and demanding while administering therapy and plans? Do you enjoy helping others through the rehab process? We'd love to learn more about you.
WHAT YOU WILL DO
Establish a plan of care that is realistic and has measureable goals.

Communicate and involve other disciplines, physician, family and patient in developing care plan.

Provide those services or treatments requiring physical therapist skill according to the written patient care plan and the signed plan of treatment.

Demonstrate understanding of correlation between OASIS assessments and outcomes reporting.

Communicate regularly with all disciplines involved in the care of the patient.

Complete and initial and ongoing assessment (OASIS if appropriate) to determine level of functioning.
WHAT IT TAKES TO SUCCEED
Identify personal learning needs. Seek opportunities for continued learning.

Utilize time productively.

Demonstrate flexibility in staffing and adaptability to changes in patient care practice.

Exercise safe judgement in decision making.

Demonstrate tact and understanding when dealing with others. Respond in a positive manner to constructive criticism.

Assist with the orientation of new staff.
WHAT WE'RE LOOKING FOR
No Experience
License(s): Physical Therapist
Certification(s): Basic Life Support Program
Travel: Never or Rarely
EQUAL OPPORTUNITY EMPLOYER
It is the policy of Franciscan Alliance to provide equal employment to its employees and qualified applicants for employment as otherwise required by an applicable local, state or Federal law.
Franciscan Alliance reserves a Right of Conscience objection in the event local, state or Federal ordinances that violate its values and the free exercise of its religious rights.
Franciscan Alliance is committed to equal employment opportunity.
THERAPY SERVICES ​​​​
Crawfordsville, IN, US, 47933
PRN (As Needed)
Never or Rarely
employmentType: PRN (As Needed)
Multiple Shifts Available
Crawfordsville
IN
47933
1710 Lafayette Road