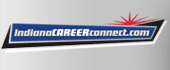 Job Information
Christian Horizons

Dishwasher

in

Crown Point

,

Indiana
Crown Point Christian Village - Christian Horizons (CH) has grown from one nursing home over 50 years ago to one of the largest faith-based not-for-profits in the country with 13 communities across 4 states. The CH family of ministries also includes Senior Care Pharmacy, CareLink nurse-guided care and Safe Haven Hospice. Experience a new pathway to senior living – a future in which older adults thrive.
We offer a place to live your faith, a place to grow and be valued. As a faith-based organization, we strive to provide resident-centered, cost-effective health care programs and services to each and every resident in our community.
We are seeking a Dishwasher to implement the established procedures for sanitizing eating utensils in a cost-effective, efficient manner to safely meet our Residents' need in compliance with federal, state, local, and corporate requirements. . Join us today and use your skills and gifts to make difference in others' lives.
We offer:
Competitive Wages

PathwayPay (daily pay) – Get your pay, when you need it.

Generous PTO ProgramLife (employer paid)

403(b) mployee Assistant Program

Employee Discounts and Other Perks

Operate an automated dishwasher with solution-dispensing system.

Maintain dietary equipment in a safe, sanitary manner.

Scrape soiled dishes and load dishwasher properly.

Supervise the flow of dishes through the dish machine.

Sort clean dishes, transport to storage area, and store according to company policies and procedures.

Perform duties with proper caution of chemical and other safety hazards inherent to the job.

Complete all tasks in the time frame given by supervisor.

Ensure quality customer service to the Residents, families, and staff the department serves.

Foster self-respect and a feeling of worth in each Resident by consistent kindness, understanding, and patience in their care.

Follow written and oral directions as given by supervisor.

Follow material safety data sheets (MSDS) in observing waste disposal procedures and safe use of all cleaning products.

Use proper care and use of equipment and waste disposal procedures in accordance with corporate policies and procedures.

Participate in in-services and activities as required.

Come to work as scheduled and consistently demonstrate dependability and punctuality.

Consistently work cooperatively with Residents, staff, volunteers, and families to ensure Residents are receiving the best quality care.

Observe all facility policies and procedures, including but not limited to safety, infection control, Residents' rights, and those contained in the employee handbook.

Maintain the confidentiality of all protected health information whether electronic, written, or oral exposed to either during the course of assigned duties or as a result of an incidental disclosure.

Apply the Minimum Necessary Standard in all matters related to Residents' protected health information.

16 years of age required.

Current high school student or high school graduate or equivalent required.

Previous experience preferred.

Able to follow written and oral directions.

Ability to work independently.

Possess the ability to communicate effectively and deal tactfully with personnel, Residents, families, and visitors.

Pass background check before and during employment, as defined by Christian Horizons' background check policy, with no disqualifications by committing or attempting to commit one or more of the offenses defined within.
Street: 6685 East 117th Avenue
ID: 2020-4983
External Company URL: www.christianhomes.org