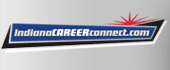 Job Information
Franciscan Health

Food Service Associate

in

Crown Point

,

Indiana
Food Service Associate
Food and Nutrition Services
Franciscan Health
1201 South Main Street Crown Point, IN 46307
Days/Evenings; Holidays; Schedule Varies
Part-Time Benefit eligible
High School Diploma/GED Preferred
WHAT WE NEED
Food prep professionals
WHO WE ARE LOOKING FOR
Food service in a hospital involves more than just preparing healthy food in a clean environment. It involves delivering the right food trays to the right patients as prescribed by their doctors. Our food service professionals take pride in maintaining a clean food line and accurately preparing and serving patient meals.
Are you good at following recipes? Can you monitor quality control to make sure no mistakes are made in food prep and serving? Are you clean and professional with your food preparation? Your skills are needed in our kitchen.
WHAT YOU WILL DO
Clean, maintain, and assemble equipment ensuring proper usage.

Communicate issues or problems promptly to the supervisor.

Maintain work area in a clean, neat and orderly manner.

Practice good handwashing and personal hygiene including wearing clean uniforms, covering hair, and using gloves properly.

Prepare, assemble and deliver food and supplies on time and according to lists or tallies, as needed.

Record food and refrigeration temperatures accurately, including in kitchens and within units where there are patient refrigerators.

Serve food according to food regulatory standards for temperature, in the correct portion and presented in an attractive manner.

Store equipment and supplies according to standards.

Transport or stores food safely, including covering, dating and labeling foods.
WHAT IT TAKES TO SUCCEED
Prior Healthcare or Hospitality experience.

Prior Food Service - Institutional and/or Customer Service experience.

Basic math skills, such as adding, subtracting, multiplying and dividing.

Adapt and respond quickly to changing priorities.

Basic knowledge of computer software, hardware, and communication devices to perform tasks.

Customer service skills.

Knowledge of safe food handling / storage procedures.

Work independently with minimal supervision.

Infection control knowledge.

Maintain a positive approach, work cooperatively with others, and demonstrate a constructive response to criticism and work with others as a team.

Time management.

Effectively communicate verbally and in writing.
WHAT WE'RE LOOKING FOR
0-1 Years Experience
License(s):
Certification(s):
Travel: Never or Rarely
EQUAL OPPORTUNITY EMPLOYER
It is the policy of Franciscan Alliance to provide equal employment to its employees and qualified applicants for employment as otherwise required by an applicable local, state or Federal law.
Franciscan Alliance reserves a Right of Conscience objection in the event local, state or Federal ordinances that violate its values and the free exercise of its religious rights.
Franciscan Alliance is committed to equal employment opportunity.
SUPPORT SERVICES ​​​​
Crown Point, IN, US, 46307
Part-Time Benefit eligible
Never or Rarely
employmentType: Part-Time Benefit eligible
Days/Evenings
Crown Point
IN
46307
1201 South Main Street