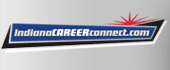 Job Information
Compass Group, North America

DISHWASHER (FULL & PART-TIME)

in

CULVER

,

Indiana
Posted Date: Apr 7, 2021
We are now hiring for a full & part-time DISHWASHER position.

Location: Culver Academies; 1300 Academy Road, Culver, IN 46511 Note: online applications accepted only.

Schedule: Full & Part-time - shifts will vary. Additional details provided upon interview.

Requirement: No prior dish experience is required. Willing to train!

Perks: Free shift meals!*Internal Employee Referral Bonus Available

We Make Applying Easy! Want to apply to this job via text messaging? Text JOB to 75000 and search requisition ID number 519914. Additionally, you can get in front of the hiring manager faster and share what makes you unique with a Prerecorded Video Interview! Click here (https://vimeo.com/335887633) to learn more!

The advertised program is an AI recruiting assistant that helps you apply to jobs with Compass Group. Message frequency varies. Message and data rates may apply. Text STOP to opt out or HELP for help. Terms and conditions: http://olivia.paradox.ai/moSkg

Diversity of thought and inclusion for all is what drives our success - we invite you to start your journey with us today!

At FLIK, our operating philosophy is centered on three essential factors: great food, great service and great people. A FLIK Family-Then & Now. Great Food and Great Service are only possible with Great People behind the scenes. FLIK's steadfast dedication to the training and support of our associates continues to nourish our vision and growth. Dedication, diligence, operational excellence and hands-on expertise are FLIK trademarks – only achievable through the work of our team of professionals. We embark on a relationship with every FLIK associate that provides, demonstrates and cherishes growth, education and ongoing mentoring – today and every day.
Job Summary
Summary: Maintains dishes, pots, pans, trays, kitchen, work areas, equipment and utensils in orderly and sanitary condition. Essential Duties and Responsibilities:
Scrapes and rinses food from dirty dishes and washes them by hand or places them in racks or on conveyor to dishwashing machine depending on assigned equipment. Ensures complete cleanliness and sanitation.

Washes pots, pans and trays based on assigned procedures. Ensure complete cleanliness and sanitation.

Polishes silver using burnishing machine tumbler, chemical dip, buffing wheel and hand cloth depending on assigned equipment and procedures. Ensures complete cleanliness and sanitation.

Ensures compliance with outlined safety procedures.

Maintains temperatures and chemical levels as outlined by provided standards.

Keeps dish area orderly and in compliance with safety standards.

Sweeps and mops kitchen floors to ensure compliance with safety and sanitation standards.

Washes worktables, walls, refrigerators, meat blocks and other food prep surfaces.

Removes trash and places it in designated containers. Steam cleans or hoses out garbage cans.

Transfers supplies and equipment between storage and work areas.

Helps load and unload supplies and product.

Performs other duties as assigned.

Associates at FLIK are offered many fantastic benefits.

Both full-time and part-time positions offer the following benefits to associates:

Medical

Dental

Vision

Life Insurance/AD

Disability Insurance

Retirement Plan

Associate Shopping Program

Health and Wellness Programs

Discount Marketplace

Identity Theft Protection

Pet Insurance

Voluntary Benefits, including Critical Illness Insurance, Accident Insurance, Hospital Indemnity Insurance, Legal Services, and Choice Auto and Home Program

In addition, full-time positions also offer the following benefits to associates:

Commuter Benefits

Employee Assistance Program

Flexible Spending Accounts (FSAs)

About Compass Group: Achieving leadership in the foodservice industry

Compass Group is an equal opportunity employer. At Compass, we are committed to treating all Applicants and Associates fairly based on their abilities, achievements, and experience without regard to race, national origin, sex, age, disability, veteran status, sexual orientation, gender identity, or any other classification protected by law.

Qualified candidates must be able to perform the essential functions of this position satisfactorily with or without a reasonable accommodation. Disclaimer: this job post is not necessarily an exhaustive list of all essential responsibilities, skills, tasks, or requirements associated with this position. While this is intended to be an accurate reflection of the position posted, the Company reserves the right to modify or change the essential functions of the job based on business necessity. *Los Angeles applicants: Compass Group will consider for employment qualified applicants with criminal histories in a manner consistent with the requirements of the Los Angeles Fair Chance Initiative for Hiring (Ban the Box ordinance).

Req ID: 519914

Hourly
Compass Group, North America