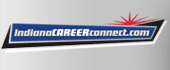 Job Information
Management & Training Corporation

Custodian/Groundskeeper

in

Edinburgh

,

Indiana
If you are seeking an opportunity to make a difference in the lives of our youth, then you should pursue a career with us. Continue reading to learn more about what Job Corps is and why you should work for us!! What is Job Corps? Job Corps is a federally-funded comprehensive program that provides essential academic and career skills training to eligible students designed to prepare them for success in every aspect of their lives. Atterbury Job Corps is located in Edinburgh, IN and is managed by Management & Training Corporation (MTC), a privately held company that successfully operates Job Corps, Corrections, Medical and Economic/Social Development contracts. Visit our websites to learn more about the program and MTC: Program: https://atterbury.jobcorps.gov/ Company: https://www.mtctrains.com/ Why Work For Us? Are you ready to be a part of something big and have a chance to make a difference in students' lives every day? At the Atterbury Job Corps Center in Edinburgh, Indiana we provide at-risk students with the tools they need to be successful at no cost to them or their families. Our team members enjoy competitive benefits:
$12.50

Medical, Dental, and Vision

3 weeks paid vacation, 2 weeks paid sick time, 11 paid holidays,

Employee Assistance Program

401(k) with company match
Position Summary: Reports to the facility maintenance supervisor. Responsible for keeping assigned areas in a clean and orderly condition in compliance with government and management directives. Essential Functions:
Maintain and preserve all flooring and/or covering by scrubbing, stripping, waxing, buffing and sweeping.

Clean and sanitize restrooms and associate fixtures.

Dust desks, bookshelves, cabinets and other office furniture where assigned.

Collect and dispose of all trash, litter and other debris.

Sweep and clean exterior steps, entrances, landings, interior walls, ceilings, lights fixtures, and sidewalks.

Mix and use basic cleaning compounds, waxes and disinfectants.

Maintain a safe and clean work area that models high standards for a work environment.

Maintain center appearance and grounds by cleaning, weeding, mowing, trimming, sprinkling, fertilizing, reseeding, or planting. Maintain all trees and shrubs.

Perform a perpetual preventive maintenance inspection.

Supervise students assigned to custodial duties through center support, work-based learning or the student intern program.

Demonstrate alignment with and a clear understanding of the mission of Job Corps.

Occasionally requires physical exertion to manually life, move, pull, push, or carry materials or objects.

Occasionally requires reaching, bending, stooping, or standing.

Requires prolonged sitting.

Requires the ability to work in noisy and crowded environments.

Occasionally requires working outdoors to participate in academic or program-related activities.

Provide positive, quality customer services to students, staff and other center customers.

Participate in student employability programs and activities.

Support, promote, and enforce the Job Corps' Zero Tolerance Policy.

Promote the development of Career Success Standards by modeling appropriate behavior, mentoring students where necessary and monitoring both positive and negative behaviors through interventions.

Maintain accountability of students and property; adhere to safety practices.

Cultivate and maintain a climate on center which is free of harassment, intimidation, and disrespect to provide a safe place for staff and students to work and learn.
Qualifications:
High school diploma or equivalent.
Must understand basic cleaning compounds, waxes, polishes, disinfectants, etc. and their proper application.

Previous experience as a custodian preferred.

Experience with youth, excellent written and verbal communication skills and computer proficiency required.

Valid driver's license with an acceptable driving record, unless waived by management.
Management & Training Corporation is an Equal Opportunity Employer: Minority/Female/Disability/Veteran
Management & Training Corporation