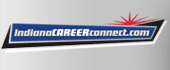 Job Information
Power Distributing, LLC

Merchandiser-Elkhart-Weekends

in

Elkhart

,

Indiana
Company Summary
Power Distributing LLC is the distributor of Red Bull energy drinks servicing the greater Chicago-land, Rockford, Peoria, Southwest Michigan and Northern Indiana areas. Since its founding in 2000, Power has grown to become one of the largest Red Bull distributors in the United States due to our ability to increase Red Bull's market share within all of our sales territories. We are a sales- driven company where everyone has the opportunity to make substantial contributions to the Red Bull brand. You will be a part of a demanding and professional sales culture where initiative and perseverance are recognized and rewarded. Power Distributing has been successful directly due to the quality of our staff. We hire individuals that have a proven record of achievement and not only possess tremendous potential as sales representatives, but also show strong leadership potential. Our track record of developing talented salespeople into managers in both sales and marketing has earned us the recognition as one of Red Bull?s most valued distributors in their entire sales network.
This is a part-time position and covers the Elkhart and surrounding area
REQUIRED AVAILABILITY AND WORK HOURS
Weekends 7 a.m. - 1:00 p.m.
MINIMAL JOB QUALIFICATIONS
High school diploma or GED equivalent is required

Reliable vehicle

Valid driver's license reliable transportation with a good driving record

Proof of auto insurance

Retail experience with planogram knowledge is preferred
ESSENTIAL JOB FUNCTIONS
Must be able to perform physical activities, i.e. frequent standing, walking bending, squatting and must be able to lift 25 pounds

Building floor displays, conducting resets of coolers

Maintaining proper product rotation, working product to shelves and coolers according to planograms.

Housekeeping - making sure all coolers are clean and operating safely and with proper lighting