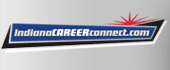 BlueLinx Corporation

Production Operator B

in

Elkhart

,

Indiana
Overview
Headquartered in Atlanta, Georgia, BlueLinx, is a leading distributor of building products in North America. Employing over 1,500 people, BlueLinx offers thousands of products from suppliers all over the world to service over 10,000 customers nationwide, including dealers, industrial manufacturers, manufactured housing producers and home improvement retailers. The Company operates its distribution business through a vast network of distribution centers located throughout the U.S. BlueLinx is traded on the New York Stock Exchange under the symbol BXC.
Responsibilities
Understands the company's vision, mission, and strategy; understands business unit objectives and sets/accomplishes individual performance goals accordingly.

Performs daily maintenance of equipment and area cleaning requirements.

Maintains accurate records and logs and operates in accordance with BlueLinx policies and safety standards.

Must be able to maintain neat, accurate and complete records and logs.

Mechanical aptitude is required and used to control machine operations including minor equipment repair, identification of problems, and correcting problems.

May also operate a forklift (not a job requirement)
Qualifications
Reading and writing English – Math (add subtract multiply divide) – general knowledge of computers-able to lift up to 75lbs – able to climb reach bend pull.
Years of experience: 6 months – 1 year experience
Type Regular Full-Time
Shift Day
Category Logistics
Job ID 4878
BlueLinx provides equal opportunity in all aspects of employment. We forbid discrimination on account of age, race, color, national origin or ancestry, citizenship status, creed, religion, sex/gender, pregnancy, maternity, marital status, civil partnership, sexual orientation, transgender status, gender identity or expression, disability, military or veteran status or any other status protected by the laws or regulations in the locations where we operate.
BlueLinx Corporation