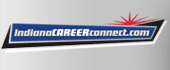 Job Information
JBS USA

PRODUCTION SUPERINTENDENT 2ND SHIFT

in

Elkhart

,

Indiana
Job Title: 2 nd Shift Production Superintendent
Location: Elkhart, Indiana
Our Company, Your Opportunity:
Plumrose USA is a company with an 80-year history of providing high quality, great tasting sliced meats, bacon, ham and ribs. Plumrose was recently acquired by JBS, the world's leading provider of beef, chicken and pork, with a vision of building the company into a leader in Protein Centric Prepared Foods. This is a unique opportunity to be in a start-up environment, with the backing of a Global CPG Powerhouse. This is a role for someone who is looking for an entrepreneurial challenge in a company with aspirations to be leaders within the CPG world. The position will have both strategic and tactical elements and the person may wear different hats. This is an opportunity for people who want to think Big, dream Big and work to make Big ideas a reality.
Our Mission:
To be THE BEST in all we do. We are completely focused on our business, ensuring the BEST products and services to our customers, a relationship of trust with our suppliers and profitability for our shareholders. All this, we do to provide an opportunity for a better future for all of our TEAM MEMBERS.
Values:
Scope of Position :
This position supervises and coordinates actives of workers engaged in all phases of a plant operation.
Responsibilities :
ESSENTIAL DUTIES AND RESPONSIBILITIES include the following; other duties as assigned
Promotes a safe working environment for our employees.Conducts accident investigations as required, including making and implementing any recommendations for policy changes, operational impacts or procedural changes.

Directs processing operations and personnel to meet established processing and quality control standards, to control budget and costs, and to provide data regarding types, quantities, specifications, and delivery dates of products produced.

Sets and tracks performance to targets, budgets and operating plans. Tracks and monitors hourly staff attendance and administers constructive discipline in line with Company's discipline policy.

Establishes short-term activities directed toward processing continuity and balance such as shift schedules, ensuring requisition of materials, machine loading, grievance resolution, and equipment maintenance.

Coordinates and integrates with other plant function areas to ensure support in attaining output, productivity, and quality.

Assist HR with hiring and training all shift supervisors and provide support to all plant manager activities. Maintain working relationship with local Union representatives.

Works with the maintenance group to ensure production staff are appropriately trained in how to operate equipment, the equipment is operated properly and equipment downtime can be minimized.

Selects, organizes, trains, and motivates processing labor force to ensure consistent attainment of processing schedules at optimum productivity and cost levels.

Recommends improvements in processing flow or methods.

Ensures effective use of operating methods and procedures designed to eliminate operating problems and to improve product quality.

Recommends modification of machines and equipment in order to improve processing and quality of products.

Responsible for working relations between USDA, FSQA and plant personnel.
Capabilities / Qualifications :
Extensive knowledge and technical skill in a variety of production jobs.

Supervisory skills; good interpersonal relations; ability to handle conflict.

Good verbal and written communication skills.

Team Player with leadership skills

Experience in leading groups of operating employees, including setting team and individual objectives, managing individual and team performance and building a team approach to problem solving

May be required to work long hours and weekends
Skills/Proficiencies :
Outstanding communication skills in order to lead, engage and motivate individuals and/or teams.

A thorough understanding of lean manufacturing principles and leadership applications within a manufacturing environment.

Strong proficiency with personal computer software with knowledge of word processing, spreadsheet and multiple applications required.

Detail oriented and strong analytical skills

Highly organized

Spanish/English bilingual desired but not required
Experience :
Minimum 8-10 years in a food manufacturing plant or similar; meat experience preferred

College diploma or University degree; or an equivalent combination of related experience and education
Supervisory Responsibilities :
Oversee a team of Supervisors
Education :
College Degree preferred not required
Travel :
Less than 25%
If interested, please apply at jbssa.com/careers or on indeed.com.
We offer a full range of benefits including health care, life insurance, and a 401 (K) plan.
Plumrose USA is an equal opportunity employer. EOE/M/F/Vet/Disabled
JBS USA