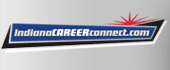 Job Information
Flanders

Foreman, 2nd Shift

in

Evansville

,

Indiana
This position is responsible for guiding the daily work flow of various mechanical, electrical, assembly, winding, and/or other departments throughout the shop.
The essential job functions include, but are not limited to:
Direct the daily shop-floor work of the shift including distributing work to technicians and ensuring work is completed in the designated time frame.
Ensure tools and equipment are available and in good working condition.
Work directly with vendors and/or customers regarding repair and issues.
Train and mentor technicians in all department positions.
Assist Coordinator in managing department employees.
The position requirements are:
High School Diploma or equivalent. A trade and industry certification preferred.
Three years mechanical, electrical, machining, assembly, and/or winding experience.
Experience in a lead role.
Ability to read and interpret blueprints and/or drawings.
Ability to perform basic math functions including addition, subtraction, multiplication, and division including understanding fractions and percentages.
Ability to make decisions during shift without Coordinator or Manager present.
Good knowledge of personal computers and Microsoft Office software.
Please attach a resume and include a cover letter describing why you are qualified for this role based on the position requirements described above.
Shift: Second
Location: Evansville, IN
Job Type: Internal Only