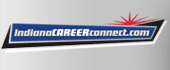 Job Information
Berry Global

Injection Printing Maintenance Apprentice - AIRPORT WAREHOUSE

in

EVANSVILLE

,

Indiana
Overview
Berry Global Berry Global, headquartered in Evansville, Indiana, is committed to its mission of 'Always Advancing to Protect What's Important.' With $13billionin revenue for fiscalyear 2019 on a combined pro forma basis from operations, Berry is a leading global supplier of a broad range of innovative nonwoven, flexible, and rigid products used every day within consumer and industrial end markets. Berry operates over290manufacturing facilities worldwide, on six continents,and employs over48,000 individuals.
At Berry, we pursue excellence in all that we do and are always advancing to improve the way we work along with the products and services we provide. Our culture fosters trust and partnerships through appreciation, acknowledgement, and inclusion. At Berry, we are continuously improving to support our mission and exemplify our values of partnerships, excellence, growth, and safety. To learn more about Berry, visit berryglobal.com
Responsibilities
PURPOSE: To inspect and repair printing machines.
Inspect and repair pneumatic, hydraulic, electronic, electrical and mechanical systems on printing machines.

Complete work assigned by Group Leader or Supervisor.

Communicate activities with Group Leader and other members of department.

Maintain neat and orderly appearance of shop and printing machine.

Obtain parts in emergency cases.

Assist other departments as requested by Group Leader or Supervisor.

Seek training to stay current with job requirements.

Assume control of machine when a situation arises which has potential for personal injury or rapid deterioration of machine.
AUTHORITIES:
Lockout/Tag out (LOCO)

Shut down machines for safety concerns

Procure parts for machines
Qualifications
High School diploma / GED equivalent.

Certified Maintenance Mechanic.

Ability to lift 50 pounds at a minimum of 10 times per shift and lift 50 pounds over shoulder height occasionally.

Ability to occasionally climb on and off a forklift safely and without assistance.

Ability to safely operate a forklift in high traffic, low clearance areas while not posing a safety risk to others. Must not be at risk of sudden alterations in consciousness.

Hearing sufficient to recognize and respond to shouted warnings, alarms and horns on forklifts.

Stereoptic vision of 20/40 or better and peripheral vision of 70 degrees or greater and ability to read 10-12 point font at a distance of 12-18 inches.

Ability to work at heights (with or without fall protection). Must not be at risk for sudden alterations in consciousness.

Able to climb ladders safely and without assistance for a minimum of 15 times per shift.

Verbal communication adequate to use a radio and or paging system to contact other co-workers in other areas of the complex.

Able to use both hands for effective manipulation of tools/parts.

Able to work overhead or in awkward positions on a frequent basis.

Able to stand/walk for 7 hours of an 8-hour shift.
We are an Equal Opportunity Employer and do not discriminate against any employee or applicant for employment because of race, color, sex, age, national origin, religion, sexual orientation, gender identity, status as a veteran, and basis of disability or any other federal, state or local protected class.
Location US-IN-EVANSVILLE
Job ID 2021-9408
Position Type Regular Full-Time
Category Manufacturing
Berry Global