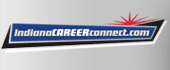 Job Information
Berry Global

LOGISTICS COORDINATOR-AIRPORT WAREHOUSE

in

EVANSVILLE

,

Indiana
Overview
Berry Global Berry Global, headquartered in Evansville, Indiana, is committed to its mission of 'Always Advancing to Protect What's Important.' With $13billionin revenue for fiscalyear 2019 on a combined pro forma basis from operations, Berry is a leading global supplier of a broad range of innovative nonwoven, flexible, and rigid products used every day within consumer and industrial end markets. Berry operates over290manufacturing facilities worldwide, on six continents,and employs over48,000 individuals.
At Berry, we pursue excellence in all that we do and are always advancing to improve the way we work along with the products and services we provide. Our culture fosters trust and partnerships through appreciation, acknowledgement, and inclusion. At Berry, we are continuously improving to support our mission and exemplify our values of partnerships, excellence, growth, and safety. To learn more about Berry, visit berryglobal.com
PURPOSE: To provide booking and appointments for all shipments in and out of AW. SupportOperations by providing paperwork, communication, and necessary labels for shipments.
Responsibilities
Responsible for monitoring inbound CIOs and routing to the correct department.

Customer specific requirements and notes for paperwork, billing and sealing

Answer or direct phone calls and emails to the correct party in a timely manner

Fedex and UPS trained

Internal Shipping Requests (ISRs) and Samples process

Understand and locate ISO/QSI procedures

Must be able to obtain fork truck license to assist on warehouse floor.

Perform all other tasks as needed
AUTHORITIES
Track and monitor carrier detention

Ship confirm all shipments and maintain shipment accuracy

Coordinate all drop trailer shipments

JDE trained to perform Inquiries-Orders, BOL's, Inventory, PO's, Requisitions, Ship Confirm, Release Partial Shipments, and the Load Managers Tote Board.

TMC trained on Inbound and Outbound Freight (not including small packages) for Auto Tendering, Book to select or Spot Bidding Loads. Able to Merge Loads /Un-Merging Loads, Activity Board Use and Manual BOL's.

Ability to schedule a load with understanding and use of the Load Managers Tote Board, Explanation of color codes in VSL - Shipping, FRT Class Summary, Releasing a SCHEDULED load back to CS, able to schedule a load with no order detail and schedule a Multiple Stop Truck.

Ability to run and maintain shipping paperwork like Print BOL / Pack Slip, Reprocess / Cancel Bill of Lading / Pack Slip, Reprint BOL / Pack Slip, Correct BOL (before ship confirm), Manual BOL / Pack Slip, Master BOL

Ability to process miscellaneous notes for Shipping from CS regarding the load, F8 Notes placed on the load for future reference, run Bill of Lading Inquiry, check on Freight Class Maintenance and Freight Terms

Run Labels-LTL, ASN, Coke-Riteway, Promo, etc.

Unusual loads- i.e. Turner Plastic, Ivy Miller, Mauer loads

Run paperwork for LTL shipments for carrier pickup.
Qualifications
High school diploma / GED equivalent.

Knowledge of computers and proven ability to apply that knowledge.

Strong organizational skills with proven ability to complete multiple tasks simultaneously.

Verbal communication skills necessary to communicate by telephone.

Prior shipping experience preferred
BENEFITS:
Berry offers three Anthem medical insurance plans. Full medical, dental and vision insurance are provided with this position. If elected, insurance coverage begins the first day of the month following 30 days of employment.
Employees enrolled in a Berry medical insurance plan are eligible to use any of the three Deaconess at Work clinics. The health clinics provide primary care services, generic prescription medications, physicals, health screenings, and labs; all at little to NO COST to the employee or covered family member. Clickhere (https://www.deaconess.com/SpecialPages/Berry-Global/Home/FAQs) learn more about the employee benefits with Berry Global!
Berry is proud to provide accumulated time off for:
Unpaid Time Off Days

Holidays

Vacation Time
We are an Equal Opportunity Employer and do not discriminate against any employee or applicant for employment because of race, color, sex, age, national origin, religion, sexual orientation, gender identity, status as a veteran, and basis of disability or any other federal, state or local protected class. (https://careers-berryglobal.icims.com/jobs/8988/logistics-coordinator-airport-warehouse/job?mode=apply&apply=yes&in_iframe=1&hashed=-1834445335)
Location US-IN-EVANSVILLE
Job ID 2021-8988
Position Type Regular Full-Time
Category Supply Chain
Berry Global