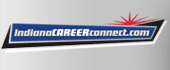 Job Information
DSM

Machine Operator-Evansville, IN

in

Evansville

,

Indiana
DSM – Bright Science. Brighter Living.™
Royal DSM is a global, purpose-led, science-based company active in Nutrition, Health and Sustainable Living. DSM's purpose is to create brighter lives for all. DSM addresses with its products and solutions some of the world's biggest challenges while simultaneously creating economic, environmental and societal value for all its stakeholders – customers, employees, shareholders, and society at large. DSM delivers innovative solutions for human nutrition, animal nutrition, personal care and aroma, medical devices, green products and applications, and new mobility and connectivity. DSM and its associated companies deliver annual net sales of about €10 billion with approximately 23,000 employees. The company was founded in 1902 and is listed on Euronext Amsterdam.
More information can be found at www.dsm.com.
The ChallengeDSM Engineering Plastics markets and sells engineering thermoplastics to a broad range of customers – globally. Ensuring products are made with the appropriate raw materials per the operating directives resulting in the desired finished product is very important. The Machine Operator will be responsible for operating plastic compounding equipment in a safe and efficient manner in order to produce product which meets or exceeds customer expectations.DuPont 12-hour rotating shift schedule; After training, final shift will be NIGHTS 7pm-7am.
The Position • Ensures that production equipment is operated following established processing, quality, safety, and housekeeping procedures.• Cleans and prepares equipment for efficient changeovers and subsequent production runs.• Plan work flow for efficient equipment operations.• Trouble-shoots processing problems to ensure production of quality products.• Performs on-line process quality testing.• Maintains all applicable production department records.• Assists Maintenance in troubleshooting and repairing equipment.• Participates in initial training and periodic re-training by production supervisors, process engineers, and other designated personnel as required.• Functions as an intra- or interdepartmental team member, interfacing with other functional department personnel as required to resolve operating issues or to improve process quality and efficiency.• Complies with all production related Quality Manual Procedures and System through classroom and on the job training and passing all accompanying testing as required.• Maintains equipment and surrounding work area according to established housekeeping standards.• Complies with established safety policies and procedures.• Performs other duties as required. The Ideal• High school diploma or GED• Prior experience in a manufacturing and/or mechanical type role is preferred, but willing to train a candidate with willingness and aptitude to learn• Must be able to lift 55 lbs• Ability to read, write and perform arithmetic operations involving the use of decimals and fractions• Comprehend common technical vocabulary and complex verbal concepts• Understand complex written meaning• Ability to read calibrated scales, apply rules to symbolic systems, generate and/or apply rules systematically, and use short-term memory The RewardWorking for DSM means the opportunity to really contribute to improve people's lives and solving the challenges of today's world. Challenging jobs, career opportunities and an inspiring environment allow you to enhance your personal development. DSM recognizes that the on-going success of the company depends on the continued development and engagement of our employees and pursues a fair and competitive remuneration policy, recognizing individual and team competencies and performance.
Procedure & ContactInterested in this position? Please apply online via the career portal (https://jobs.dsm.com/)
Pre-employment screening procedures are part of the DSM Recruitment & Selection Process. You will be contacted when further information is required.
Royal DSM is an equal employment opportunity and affirmative action employer and all qualified applicants will receive consideration for employment without regard to race, color, religion, sex, national origin, age, protected veteran status, status as a qualified individual with a disability, or any other characteristic protected by law.
Royal DSM and its associated companies deliver annual net sales of about €10 billion with approximately 23,000 employees. The company is listed on Euronext. For more information about DSM seehttp://www.dsm.comor connect on
DSM