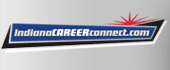 Job Information
Landair - Corporate

Account Manager

in

Fort Wayne

,

Indiana
The Fleet/Customer Serv/Planning Manager is a key operations link between the organization and both drivers and customers. The primary responsibilities of this hybrid position are to coach/mentor a group of experienced drivers and achieve specific customer service and key company KPI goals. The hybrid manager will be expected to coordinate and communicate service with the customer, related to the fleet activity in order to maximize utilization of drivers and company assets. You will directly manage the work of professional drivers, by strategically and logistically planning their daily and weekly utilization as well as helping facilitate drivers over the road needs through messages via QualComm or telephone.
· Manage all driver interactions, coaching and documenting any issues
· Communicating availability and ETA's to planning and customer service
· Accurately updated TMW, Innovative, Service trace, and Dispatch Summary with correct information
· Confirm driver routing for expirations, maintenance, trade trucks, and home time
· Manage turnover with a balanced approach to solving a driver's problem and doing what's right for both the driver and company
· Maintain mileage goals for drivers and trucks
· Be available for efficient communication with drivers, and in-house personnel
· Track breakdowns and PM services for tractors assigned to their fleet
· Create a culture a of safety by keeping a safety-first attitude
· Ensure a high level of utilization for tractors and drivers.
· Maintain accurate, swift information in all programs
· Employee may perform other related duties as required to meet the ongoing needs of Covenant Transport Services.
High School diploma is required.
Bachelor's Degree preferred.
0 years of relevant experience is required.
1-5 years of relevant experience is preferred.
Landair is an Equal Opportunity Employer M/F/Disability/Veteran
ID: 2021-2316
External Company Name: Landair Transport
External Company URL: https://www.landair.com/