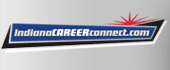 Job Information
Parkview Health

Case Management Assistant

in

Fort Wayne

,

Indiana
Summary: The Case Management Assistant, under the direction of department leadership, coordinates, implements and monitors work flows related to regulatory requirements, addresses referrals, and provides hands on post acute planning services in conjunction with the RN Case Management Specialist and Social Service Specialist. Manages referrals and patient contact to ensure delivery of timely care and communication, keeping the RN Case Management Specialist and Social Service Specialist informed of any changes or additional needs. Works with payors to obtain authorizations for post acute services. Responsible for establishing a professional and supportive "first contact" for patients requiring Case Management services while in the hospital or emergency department. Handles a high volume of referrals from multiple sources, manages screening, and is proficient in EPIC and multiple other proprietary systems to obtain screening information.
Education: Must have completed a medical assistant program. Associates or Bachelors Degree in a healthcare related field preferred.
Licensure/Certification: Medical Assistant certification required.
Experience: 3 - 5 years of related Healthcare experience. Management or program management experience preferred. Experience in medical setting with working knowledge of case management systems. Must have good verbal written communication skills. Demonstrates organizational skills and ability to function autonomously. Must be able to demonstrate proficiency in Word and Excel. Must be organized able to communicate effectively with others able to work well on a multidisciplinary team and have excellent time management skills. In addition should be aware of privacy laws and understand the need to maintain patient confidentiality.