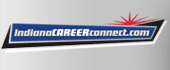 Job Information
BrightStar Care

CNA/HHA

in

Fort Wayne

,

Indiana
Are you looking for a job? Brightstar is the place for you! We are a home care agency that truly cares about our clients and you! We can help you shine and have that positive impact on people in your home town. We are proud to offer you the opportunity to pursue your passion at your own level, with a personalized schedule, and with the recognition and benefits, you need. Come work for us and see how BrightStar Care employees uphold A Higher Standard.
We are looking for Caregivers (CNA/HHA) in the Fort Wayne. Hourly Pay is $15.00-$17.00 per hour.
We are look to set up testing centers in the Fort Wayne area and need 6 CNA/HHA's for these test sites.
Caregiver Benefits
Weekly pay with direct deposit
FREE continuing education
FREE testing and skills evaluation for HHA license (Must hold current Indiana CNA license for this benefit)
One on one patient care
Team Building Events & Outings
Referral Bonus Program
Longevity Bonus Program
AT & T Discounts
Referral Bonus and Sign-on bonus - currently ongoing

We are actively hiring during COVID-19 Caregiver Responsibilities

Provide client care according to approved Plan of Care

Assist clients with personal care and hygiene
Provide transportation as required
Assist in providing a safe environment for client
Comply with all documentation and record keeping requirements
Follow principles of Infection Control and Universal Precautions
Identifies and participates in performance improvement activities
Provide transport to doctor appointments, outside activities and shopping
Participates in client teaching according to client's plan of care
Assist in providing a safe environment and promote quality patient care through adherence to established policies, procedures and standards

Ensure client's rights are adhered to Caregiver Requirements

High School Diploma or GED

Minimum of 1 year experience
CHHA or CNA certification is Required
Proof of eligibility to work in the US
Reliable vehicle
Proof of Auto Insurance
Adhere to HIPAA and maintain client confidentiality We are and Equal Opportunity Employer and do not discriminate against applicants due to race, ethnicity, gender, veteran status, or on the basis of disability or any other federal, state or local protected class.