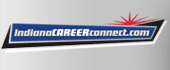 Job Information
Parkview North Hospital

Genetics Counselor

in

Fort Wayne

,

Indiana
Opportunity to join an expanding maternal-fetal medicine (MFM) practice that utilizes a multidisciplinary approach to prenatal patient care. The practice currently consists of 2 full-time physicians, 2 NPs, and 5 obstetrical sonographers. The genetic counselor would be expected to provide a range of counseling abilities. This would include counseling on routine prenatal screening for aneuploidy (pre and post-test if needed), as well as counseling for abnormal carrier screening and newly diagnosed fetal anomalies. The genetic counselor would be expected to maintain knowledge of new modalities for genetic screening and testing. The practice has a growing referral base and is part of the largest hospital system in the region. There will also be opportunities to collaborate with other genetic counselors within the Parkview Health System.
Summary
Provides clinical genetic counseling services to patients and families. Prepares and presents case studies, lectures, and genetics education to physicians and healthcare professional. Maintains knowledge of developments in the field of clinical genetics.
Education
Master's Degree in Genetics Counseling required.
Licensure/Certification
Certification as a Genetics Counselor by the American Board of Genetic Counseling or American Board of Medical Genetics or Board-eligible. Licensure as a Genetics Counselor required.
Experience
None required outside of Education listed above.
Other Qualifications
A moderate level of analytical ability is required. A high level of communication skills is required in order to provide advice and counsel in situations requiring judgment, timing and sensitivity to the needs and concerns of others.