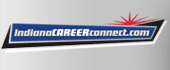 Job Information
Parkview Health

Radiologic Technologist

in

Fort Wayne

,

Indiana
Summary
Operates diagnostic imaging equipment and performs diagnostic imaging procedures in accordance with department policy and procedures. Operates within the "Standards of Ethics" of the American Registry of Radiologic Technology (ARRT) and the "Clinical Practice Standards" established by the American Society of Radiologic Technologist (ASRT). Works together with physicians to perform a variety of specialized procedures. Sets up and adjusts equipment to perform diagnostic procedures. Is able to position patients to obtain images of the area of interest, while respecting the patient's ability and comfort. Obtains appropriate patient information for the procedure being completed. Provides radiation protection to the patient, technologist and anyone else in the area, utilizing PPE and other guidelines as needed. Recognizes emergent situations and activates assistance as needed. Assists other areas and shifts as needed. Adheres to Parkview Standards of Behavior.
Education
Satisfactory completion of formal radiologic technology training.
Licensure/Certification
Registered by American Registry of Radiologic Technologists (Encourage advanced certification if applicable). The technologist can work having the student permit granted by the Indiana State Board of Health for six months post- graduation from a radiology school/program, at which time they must have obtained a valid technologist Indiana State Board of Health license. CPR certification required.
Experience
Previous experience preferred, but not required, or previous experience in a similar role.
Other Qualifications
Knowledge of imaging the various anatomical structures. Must be able to lift 50 lbs., 100 lbs. shared lifting. Must have excellent verbal and written communication skills. Must be able to demonstrate a working knowledge of general computer skills and applications. Must be able to take call. Demonstrate ability to multi-task and work independently using critical thinking skills.